Truxmart (soon to be WorkSport)


Post# of 416
Posted On: 09/23/2017 1:32:13 PM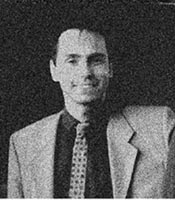 Truxmart (soon to be WorkSport) is a viable revenue producing company and subsidiary of Franchise Holdings International. This company has taken aim at the 3-4 billion dollar truck accessories industry. Although in the beginning stages the company is taking and filling prepaid orders, Truxmart Canada sells to only select dealers in Ontario as well as the largest warehouse distributor in eastern Canada. Robert Thibert in Chteauguay, QC has over 600,000 square feet of warehouse space in three provinces in Canada. Robert Thibert is responsible for stocking and selling the product to their customer base in Canada. Truxmart dealer sales in Ontario are to only select dealers who assist with product feedback.
Regular contact is made with the customer base about new product, promotions, updates, and general sales by phone, email, and in person, when possible.
A partial list of customers includes:
Enterprise Robert Thibert (Quebec, Canada)
Trailer Parts Etc. (Florida, USA)
Auto Zone (California)
Turn 5 Distributing
Competition
Companies that compete in this market are Truck Hero Group, Tonno Pro and Rugged Liner however not all companies charge competitive prices:
The Extang (TruckHero) Trifecta retails in the USA for $425. The Tonno Pro Tri Fold retails for $269. The Rugged Liner Tri Fold retails for $329. Whereas the Truxmart Tri Fold retails for CAD$259; US$239.
The Extang Solid Fold retails in the USA for $799. The Rugged Liner Hard Fold retails for $689. The Truxmart Forte retails at CAD$699; US$689.
Low profile Roll-Up covers are manufactured by many different companies. The two most popular Roll-Up covers are the Truxedo (TruckHer) Low-ProQT, which retails for $499 and the Tonno Pro Low-Roll which retails for $269. The Truxmart Roll-Up retails for $CAD299; US$269.
Truck Hero Group is the holding company for Extang Corporation, TruXedo, Inc., BedRug, Inc, UnderCover Inc., Advantage Truck Accessories Inc, Retrax Inc, and BAK Industries, NFAB, RealTruck.Com, Auto Customs, and ARE Truck Caps. They account for the majority of the competing brands in North America. Truxmart profit margin is about 30%.
Truxmart's target market is North, Central, and South America with future plans to expand globally to other market opportunities. Truxmart intends to earn revenues from both the automotive specialty equipment market as well as OEM production for vehicle manufactures, globally.
Their first generation design cover and latest patented electricity producing solar panel cover are examples of innovative products that are long overdue in the trucking industry. These trucks feature Li-ion battery packs coupled to an internal combustion generator delivering nearly 100 miles of all-electric driving and extended range with hybrid efficiency. Patented and ready for launch, the Helios cover will pave a new industry standard in tonneau covers. The key element of this cover is the elegant design and high quality cover, that may catch the eye of electric car company's such as TESLA or Toyota who would benefit greatly from a partnership or possible buyout of Worksport.
During the past year, FNHI has executed an ambitious undertaking in creating a virtually debt free company with a significant amount of notes successfully written off as of 7/17/17. The operation has been privately funded largely by Gunpowder Capital and has become instrumental in the growth prospects of the company.
The pursuits of FNHI are focused on becoming one of the leading companies in the trucking/tonneau cover industry, steadily and thunderously announcing itself as the behemoth in this industry.
Steven Rossi will proceed with private placement funding. These funds will allow inventory to increase and strategic partnerships to blossom. Opportunities to increase negotiations/deals with OEM truck companies which would use the covers as a prepaid add-on feature in trucks made by Toyota, Ford, Chevrolet, etc, is also a unique approach that Steven will pursue. The possibility of such contracts is not only realistic with the demand of hybrid/electric trucks on the rise, but also one that will benefit the truck companies greatly—many of these companies already outsource their tonneau cover productions to inferior third party companies.
FNHI given subtle hints regarding the eventual listing on the CSE as it attracts new investors from the Canadian market. This is crucial to understand. The CSE is a prestigious exchange that allows institutional investors in Canada, retail investors interested in dual exchange companies, and investors interested in tax benefits and capital tax reductions of up to 50% to invest in FNHI. Moreover, the outstanding shares will be shared among the OTC and CSE market. In other words, the current share structure will be at the same level, providing access to a brand new market of investors. This alone should have a significant impact on the share price.
Steven Rossi explains, "…share count won't change on CSE listing. By that time, share count [should] be at 123 million as private placement and reduction [of shares] will be completed at the same time."
The potential for a buyout at this point would prove beneficial for corporations seeking a healthy company with virtually no debt and innovative industry standard tonneau covers for almost all trucks on the market.
Marketwired Marketwired September 22, 2017 Comment
TORONTO, ON--(Marketwired - September 22, 2017) - Steven Rossi, CEO of Franchise Holdings International, Inc., the parent company of Truxmart LTD Inc., (OTC PINK: FNHI), an innovative manufacturer of high quality, functional, and aggressively priced tonneau covers for the light truck market, has retired 100,000,000 FNHI common shares, reducing the issued and outstanding shares by approximately 45 percent, from 222,000,000 to 122,000,000 shares. The OTC Markets site should be updated to reflect the new share structure within one week following this announcement.
Rossi characterized this move as "a major step forward." It should further assist FNHI's ambitious growth plan and add to its quest to create a sound and debt-free balance sheet. This action comes while management works diligently to file its Form 10-Qs for the first two quarters of 2017. The company expects to be current within the coming weeks.
At the moment of this article the share price is .036 the announcement of share retirement has not been reflected in market price since the announcement was after trading hours Friday. It is severely undervalued and bears immediate analysis.

(0)

(0)
---