What it Takes to Thrive in Canada's Multi-Billio


Post# of 110
Posted On: 09/19/2017 5:08:11 PM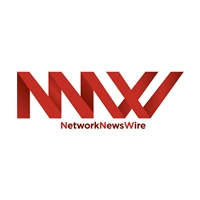 What it Takes to Thrive in Canada's Multi-Billion-Dollar Marijuana Industry
NetworkNewsWire Editorial Coverage: Canadian medicinal marijuana sales could exceed $8 billion by 2024, as forecast by Canaccord Genuity Group's November 2016 market research report. ABcann Global Corp. (TSX.V: ABCN) (OTCQB: ABCCF) (ABcann Profile) is considered one of Canada's strongest growers, boasting a customer retention rate of 94.7 percent, no history of product recalls, and computer-controlled production that have strengthened the company's reputation for its pharmaceutical-grade cannabis. While ABcann already occupies a strong position, its leadership team continues to draw on pharmaceutical and capital markets experience to help achieve broader corporate goals. These advantages separate ABcann from other producers such as Canopy Growth Corp. (TSX: WEED) (OTC: TWMJF) and Aurora Cannabis Inc. (TSX: ACB) (OTCQX: ACBFF); led to a milestone financing agreement with investment firm Cannabis Wheaton Income Corp. (TSX.V: CBW) (OTC: KWFLF); and solidify the company's position among high valuation companies like medical cannabis supply provider Aphria (TSX: APH) (OTC: APHQF).
Experienced leadership is part of what has helped ABcann Global Corp. (TSX.V: ABCN) (OTCQB: ABCCF) earn its stripes in the marijuana industry. Under the helm of CEO Aaron Keay, ABcann became a publicly traded company in April 2017. Keay also exercised several warrants, adding $13 million to the company coffers of $48 million in working capital.
Keay's previous expertise in capital markets, including raising capital and overseeing finance and merger and acquisition transactions, gave him the ability to bring the company to the forefront of the Canadian medicinal marijuana industry and into the sights of Cannabis Wheaton (TSX.V: CBW) (OTC: KWFLF). On August 2, ABcann announced (http://nnw.fm/aVAL7) the close of an initial $15 million investment ($2.25 per share) by Cannabis Wheaton as part of a larger phased investment to fund an additional 50,000 square feet at ABcann's second production facility at its 65-acre Kimmett property in Napanee, Ontario. Plans for this facility, in addition to the company's current construction plans for a 100,000-square-foot purpose-built facility at the Kimmett property, position ABcann to expand at an unprecedented rate in the Canadian cannabis industry.
Notably, Cannabis Wheaton's valuation of ABcann comes at a 160% premium over the company's current share price of $0.68. The cannabis streaming company based its valuation of ABcann on more than strong leadership, however. As stated earlier, ABcann's history is void of any product recalls, unlike some major Canadian growers, and is reputed for its pesticide-free growing capabilities. As the company explores international opportunities, reputation for pharmaceutical-grade products is vital.
In a press release announcing the release of one of Canada's highest legal CBD:THC (cannabidol:tetrahydrocannabinol) ratio products available on the market, via its ABcann Medicinals, Inc. subsidiary, the company noted the importance of pesticide-free, high-quality production.
"The development of these products is in line with ABcann's corporate strategy as a premium product provider of organic, pesticide free cannabis," Ken Clement, executive chairman of ABcann, stated (http://nnw.fm/MVa1v). "As the Company continues to scale production capacity, our product line will expand as we strive to increase shareholder value through capturing a larger market share of the current global medical markets."
Keay further emphasized the point in regard to the company's global expansion strategies.
"ABcann will continue to advance our core businesses and subsidiaries as production capacity continues to increase through our aggressive construction and expansion plans," he said. "The construction timelines at both of our locations position ABcann to become a strong competitor in the existing global medical market and to take advantage of the emerging adult consumer market that is expected to emerge in 2018."
Even Keay's recent decision to step down from his post as CEO (http://nnw.fm/cniW8) demonstrates considerable leadership. Keay will continue to contribute his experience in the capital markets to the company, working with incoming CEO Barry Fishman to move the company forward. Fishman will assume this role starting October 1, 2017. A business leader for nearly 20 years, Fishman served a nearly three-year role as CEO of Merus Labs (TSX: MSL), an international specialty pharmaceutical company – gaining invaluable expertise aligned with ABcann's commitment to marketing the highest quality, pharmaceutical-grade cannabis. Under Fishman's tenure, Merus saw a compound annual growth rate of over 50 percent and was purchased for about $342 million in July 2017. Fishman also served as CEO of Teva Canada and Taro Canada, vice president of Marketing at Ely Lilly, and is on the board of Aurora Cannabis.
In addition to prime leadership, another key aspect of ABcann's valuation is the fact that it owns the land housing its licensed production facilities. Notably, these facilities have the infrastructure to support scalable production in a computer-controlled environment, with precise control over air and water quality, temperature and humidity, and plant nutrition to ensure high product quality. The company operates a 14,500-square-foot Vanluven facility in Napanee, Ontario, which has an annual production capacity of 1,000 kg. The 71,000-square-foot Kimmett facility is currently under construction and is expected to add 20,000 kg of production capacity annually. Future expansion is planned on 65 acres of company-owned land, with an estimated 1.2 million square feet of development space and power, water, and waste infrastructure already in place.
When understanding the tremendous opportunities in Canada's marijuana market, it's worth noting the growth story of Canopy Growth (TSX: WEED) (OTC: TWMJF), one of the biggest growers in the world, with more than half a million square feet of production space. The company saw its share prices skyrocket from C$2.20 at its IPO in May 2014 to a high of C$17.86 in November 2016, setting it up as Canada's first billion-dollar marijuana stock. Canopy Growth recently moved to further solidify its expansion in New Brunswick with the acquisition of ACMPR applicant Spot Therapeutics, which, when licensed and fully expanded, will provide around 100,000 square feet of production space. The company also expanded its Smiths Falls and Bowmanville South footprints last quarter by 33% and 200%, respectively. Canopy is currently trading on the TSX exchange at C$10.27 per share, as of September 15, with a market cap of C$1.7 billion.
Aurora Cannabis (TSX: ACB) (OTCQX: ACBFF), for which incoming ABcann CEO Fishman is a board member and independent director, has also taken a strong position in the Canadian market. Shares of the licensed Canadian grower climbed by more than 900 percent following its IPO, currently trading at C$2.64 with a valuation of $969 million. As the only licensed producer of medical marijuana in Alberta, Aurora operates a 55,200-square-foot cultivation and harvesting facility in the Rocky Mountains, and it is in the process of adding an additional 840,000 square feet across two other sites in Canada. Aurora owns a 19.9% stake in the first Australian company licensed to cultivate and conduct research on medical cannabis, and it owns a leading Germany-based wholesale importer, exporter and distributor of medical cannabis.
Currently valued at C$884 million and trading at C$6.73, Aphria (TSX: APH) (OTC: APHQF) was the first publicly licensed producer to go cash flow positive from operations. The company produces capsules, vaporizers, and orally-administered cannabis oil droppers. In addition to addressing the demand for such products, a focus on safety, consistency, and the quality of patient care has contributed to the company's rise. Aphria also has a strategy to expand into the growing U.S. medical cannabis market. Aphria currently trades at C$6.38 with a valuation of $885 million.
Canada's top growers are flourishing thanks to the country's legalization of medical marijuana, and with recreational legalization set for July 2018, these producers are gearing up to take advantage of a forecast rise in recreational demand. Supported by $43 million in working capital, a strong leadership team of extensive pharmaceutical and capital markets expertise, and an enviable reputation for pharmaceutical-grade cannabis and cultivation technologies, ABcann has the potential to achieve a market valuation more closely aligned with its peers. With a market cap of C$83 million and trading at $0.84, ABcann may offer investors an attractively priced entry point into the burgeoning global marijuana industry.
For more information on ABcann Global please visit: ABcann Global (TSX.V: ABCN) (OTCQB: ABCCF)
Please see full disclaimers on the NetworkNewsWire website applicable to all content provided by NNW, wherever published or re-published:
http://NNW.fm/Disclaimer

(0)

(0)
VIVO Cannabis Inc. (VVCIF) Stock Research Links



---