Cannabis Players Promising Explosive


Post# of 772
Posted On: 09/14/2017 10:25:07 PM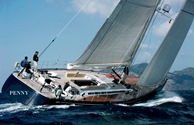 Cannabis Players Promising Explosive Market
NetworkNewsWire Editorial Coverage: It is no secret that the legal marijuana market is exploding in North America. Analysts have predicted the cannabis market in the United States could reach $24.1 billion by 2025, and recent polls indicate 61 percent of Americans now believe marijuana use should be federally legalized1. Measures are currently being taken in Canada to legalize recreational marijuana by 2018. On a global scale, the worldwide cannabis market has been projected to reach up to $55.8 billion USD by 20252. A wide variety of players have been scrambling to stake a claim in this booming market, whether through directly handling the marijuana plant or by serving those who do. Unique standouts in this burgeoning market include ChineseInvestors.com, Inc. (CIIX) (CIIX Profile), CV Sciences, Inc. (CVSI), Terra Tech Corp. (TRTC), Medical Marijuana, Inc. (MJNA) and Hemp, Inc. (HEMP).
Hemp, Inc. (HEMP) is an industrial hemp-focused company that aims to become a leader in the industrial hemp market through a portfolio of synergistic businesses formed through purchase, acquisition or joint venture with companies across various hemp industry sectors. Hemp, Inc.'s mission is to offer green solutions through its hemp products, which are eco-friendly and can often be used in place of petroleum-based products. The American hemp fiber industry has been estimated at over $500 million, and a hemp crop is known to be more economical and ecological than cotton or trees, reducing water, energy and pesticide use. Hemp, Inc.'s products include DrillWall lost circulation material for oil field drilling application and Spill-Be-Gone and SpillSuck for large- and small-scale oil spill cleanup. The company is also developing SpillMaster for offshore oil spill cleanup.
For investors seeking play in the cannabis market, the mentioned companies offer intriguing and varied opportunities. As this burgeoning market continues its forward drive, these companies may provide promising opportunities to climb aboard.
Read More...

(0)

(0)
---