NetworkNewsBreaks – Global Payout,


Post# of 178
Posted On: 09/13/2017 5:25:34 PM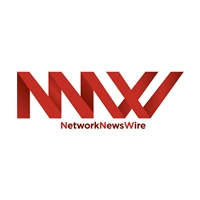 NetworkNewsBreaks – Global Payout, Inc. (GOHE) Subsidiary Enters Letter of Intent with BlazeNow, Inc.
Payment solutions company Global Payout, Inc. (OTC: GOHE) this morning announced that its majority owned subsidiary, MoneyTrac Technology, Inc., has executed a Letter of Intent with BlazeNow, Inc., a majority owned subsidiary of MediaTechnics Corporation (OTC: MEDT). BlazeNow, once called the "Yelp" of the cannabis industry by NY Daily News, is an advertising and data collection platform focused on connecting cannabis-related businesses with patients and customers. "We are excited to lay the groundwork for what we believe will be a very productive business partnership with BlazeNow," Vanessa Luna, COO of MoneyTrac Technology, stated in the news release. "The goals are to leverage this partnership in pursuing joint revenue products and services. Through this LOI, we hope to establish a joint-venture partnership with BlazeNow so that we can pool each of the industry-specific resources we have available to help significantly grow both brands." This morning's announcement follows the recent launch of BlazeNow's new app on both Android and iOS platforms, a milestone that's expected to strategically position the brand for collaborative efforts with MoneyTrac Technology as it looks to achieve broader expansion initiatives.
Please see full disclaimers on the NetworkNewsWire website applicable to all content provided by NNW, wherever published or re-published:
http://NNW.fm/Disclaimer

(0)

(0)
---