NetworkNewsBreaks – Global Payout,


Post# of 178
Posted On: 09/05/2017 4:45:39 PM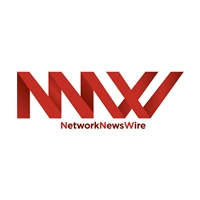 NetworkNewsBreaks – Global Payout, Inc. (GOHE) Looks to Achieve Fully Reporting Status within 60 Days
Payment solutions company Global Payout, Inc. (OTC: GOHE) this morning announced that it is currently in the process of completing its financial audit in preparation for the filing of Form 10-K, which the company expects will be completed within the next 60 days. "We are very pleased to have kicked-off the very important process of completing our audit and are optimistic in our ability to complete it within the next 60 days so that we enter a fully reporting status," James Hancock, CEO of Global Payout, stated in the news release. "By becoming fully reporting, we are increasing our transparency and demonstrating to both our existing shareholders as well as the investment community our commitment to doing things the right way. This should also place our Company in a more favorable position to facilitate the growth and expansion of the financial technology solutions available through both Global Payout and its majority owned subsidiary, MoneyTrac Technology, Inc." Global Payout anticipates that these efforts will both improve its visibility in the investment community and provide an opportunity to list its securities on the OTCQB or OTCQX quotation platform.
Please see full disclaimers on the NetworkNewsWire website applicable to all content provided by NNW, wherever published or re-published:
http://NNW.fm/Disclaimer

(0)

(0)
---