Standout Fintech Companies Disrupt


Post# of 176
Posted On: 08/30/2017 4:55:56 PM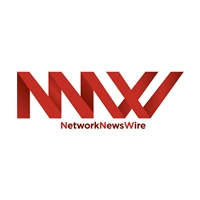 Standout Fintech Companies Disrupt the Financial Services Landscape
NetworkNewsWire Coverage: The growth potential for FINTECH is significant, and the opportunities for disruptive innovation within this burgeoning market are virtually endless. Goldman Sachs has projected that new entries in FINTECH stand to disrupt more than $4.7 trillion of revenue from traditional financial services companies.1 The emerging FINTECH market is still in its infancy, but investor attention has been substantial, and entities have been raising large amounts of venture capital within this space. In 2015, the value of global FINTECH investment increased by 75 percent, reaching $22.3 billion.2 Standout publicly traded innovators making strides within the FINTECH market include Global Payout, Inc. (GOHE) (GOHE Profile), Square, Inc. (SQ), PayPal Holdings, Inc. (PYPL), Jack Henry & Associates, Inc. (JKHY) and SS&C Technologies Holdings, Inc. (SSNC).
Global Payout (GOHE) is focused on next-generation B2B solutions for automating international funds transfer, payments, billing and invoicing processes. Founded in 2009 as a prepaid card company, Global Payout has now evolved to provide comprehensive payment solutions that can be fully customized to meet the needs of virtually any domestic and international organization distributing money throughout the world.
The company's proprietary Global Reserve Platform (GRP) platform is touted as the most powerful, customizable and extensible platform for managing any financial product, including core and traditional banking products; mobile, web and bot banking; prepaid card, debit card and credit card management; mobile wallets; and more.
Focused on business-to-business needs, this technology enables Global Payout to deliver the necessary infrastructure for financial institutions, corporations, brands and governments to launch and then successfully manage payment and next-generation commerce products. The company's product suite is global-ready and incorporates document delivery, virtual and mobile payments, loyalty and other back-office card management solutions.
As discussed in a recent corporate interview (http://nnw.fm/x9OSy), GRP is in the process of integrating blockchain technology within virtual currency markets such as bitcoin; currently adopts 26 foreign languages; performs currency exchange worldwide; and offers compliance in KYC for all account holders and merchants.
While Global Payout is primarily focused on logistics and shipping, international travel companies, banks and small-to-medium-sized businesses, the company has also identified areas of interest in cryptocurrency and cannabis.
The application of FINTECH in this regard is demonstrated in a deal between Global Payout's majority-owned subsidiary, MoneyTrac Technology, Inc. (MTRAC), and H Smart Inc., a division of Marijuana Company of America. Per the agreement, announced in early August (http://nnw.fm/2lvKq), H Smart will use the technology offered through MTRAC's platform to pay commissions for its affiliates. Global Payout anticipates that these load payments and bank account transfers will create significant revenue for MTRAC, which will be realized during this fiscal quarter. This arrangement also provides MTRAC an opportunity to indirectly enter the multi-billion-dollar cannabidiol (CBD) market, as H Smart is engaged in developing and distributing innovative wellness and CBD products.
Another recent agreement, dated August 14 (http://nnw.fm/q5L8I), reveals another revenue stream for Global Payout through a licensing agreement with Cagney Global Logistics. This agreement is for exclusive white labeling and implementation of the GRP into Cagney's existing delivery and payment component. The finalization of this marketing agreement is anticipated to provide Global Payout with a revenue stream as soon as the start of the third quarter while providing Cagney with improved payment and supply chain efficiency.
"The Global Reserve Platform provides Cagney Global Logistics, our e-commerce customers, and 'Final Mile' delivery partners anywhere in the United States, a true market differentiator for streamlining payment solutions and pipeline visibility. Home and office web sale deliveries for the exploding 'e-tailer' marketplace is by far the hottest space in logistics today. Customer success is our goal, and Global Payout has provided us with a truly unique solution to speed delivery, payment options and cloud based control tower visibility," Cagney founder and CEO Tom Cagney stated in the press release.
A broader look at Global Payout demonstrates the company's position as a problem solver to companies in need of quick and cost-effective payment solutions, led by a management team with foresight to explore, adapt and grow within changing market opportunities.
Another well-known FINTECH player, Square, Inc. (SQ), started out in 2009 by providing businesses with a means of accepting card transactions via mobile devices and has since grown into a full-service payments solutions platform, helping sellers of all types and sizes form, operate and grow their businesses. Square helps sellers accept card payments and provides them with reporting and analytics information, next-day settlement and chargeback protection. The company's point-of-sale software and other business-related services assist sellers with managing their inventory, locations and workers; accessing financing; engaging customers; and increasing sales.
PayPal (PYPL) is also a well-known standout in the FINTECH industry and is focused on democratizing financial services and enabling individuals and businesses to take part in—and thrive in—the global economy. PayPal's open digital payments platform emboldens the company's 210 million active account holders to connect and transact with confidence no matter what type of device they are using. Through both strategic partnerships and technological innovation, PayPal provides superior means of managing and moving money and also gives users options and flexibility for paying, sending payments and getting paid. The PayPal platform, which includes Braintee, Venmo and Xoom, is available in more than 200 markets globally and lets consumers and merchants receive money in over 100 currencies, withdraw money in 56 currencies, and hold PayPal account balances in 25 currencies.
Jack Henry & Associates, Inc. (JKHY) is another leader in providing computer systems and electronic payment solutions, chiefly for financial services organizations. The company's solutions serve over 9,000 customers throughout the United States, and Jack Henry & Associates offers over 300 products and services that enable customers to process financial transactions, automate their business, and achieve success in a marketplace that is increasingly competitive. The company has three bands—Jack Henry Banking, Symitar and ProfitStars—and each supports financial institutions of varying sizes, diverse businesses operating outside of the financial industry, and other technology providers. Whether customers desire to drive efficiencies, enhance compliance, improve platform integration, customize systems or change operating environments, Jack Henry & Associates provides proven technology and support to revolutionize their businesses and help them progress.
SS&C Technologies Holdings, Inc. (SSNC) is a global financial services software and software-enabled services provider catering to the global financial services industry. About 11,000 financial services organizations, ranging from huge global institutions to local firms, utilize SS&C's products and services to manage and account for their investments. In 30 years of operation, SS&C has created a comprehensive array of software technology within the financial services industry.
It's an exciting time for investors to get involved in the FINTECH marketplace, as new developments and innovations forever change the financial services landscape. FINTECH companies like those mentioned present promising opportunities and exciting innovations within this growing market.
Editorial Sources:
1) International Trade Administration:
http://nnw.fm/f9y7V
2) Accenture Consulting:
http://nnw.fm/7KgQi
Please see full disclaimers on the NetworkNewsWire website applicable to all content provided by NNW, wherever published or re-published:
http://NNW.fm/Disclaimer

(0)

(0)
---