Whitelist Investors Hangout >
Our website is made possible by displaying online advertisements to our visitors.
Please consider supporting us by disabling your ad blocker.
$LQMT Apple isn't using AirFuel's


Post# of 51
Posted On: 08/30/2017 4:19:27 PM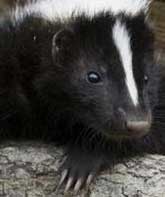 $LQMT Apple isn't using AirFuel's standards, they're using the vastly more popular Qi, which means they aren't charging through metal.
The Apple Watch uses Zirconia Ceramic on its backside to allow wireless charging.
That's also known as Zirconium dioxide, one of the several metals that are part of the Liquidmetal technology that Apple gained rights to back in 2010.
iPhone 8's best feature may be its shiny new backside
Apologies if this was already posted.
Despite some factual errors by the author in the article, what i found most interesting:
It looks like glass, feels like glass, and has all the positive qualities of glass – including allowing an antenna to be embedded within and wireless power to be conducted through.
But this glass isn't like any glass you've used before – this glass does not scratch, and it does not break – not very easily, anyway.
https://www.slashgear.com/iphone-8s-best-feat...-28497018/
- bravura1

(0)

(0)
---
$MJ