ABcann Global Corp. (TSX.V: ABCN) (OTCQB: ABCCF) E


Post# of 110
Posted On: 08/29/2017 5:43:38 PM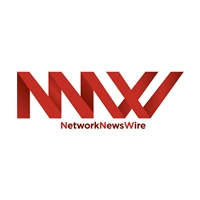 ABcann Global Corp. (TSX.V: ABCN) (OTCQB: ABCCF) Ensuring Quality of Medical Cannabis Products with Proprietary Growing Technology
- Environmentally-controlled growing chambers generate consistent, superior quality
- Proprietary technologies eliminate risk, ensuring patients enjoy peace of mind
- Publicly-traded ABcann entered funding deal for $15 million at $2.25 per share
The Canadian government's recent announcement that Broken Coast Cannabis Ltd. is recalling several products sold last year after two banned pesticides were found in random samples illustrates the importance of ABcann Global Corp.'s (TSX.V: ABCN) (OTCQB: ABCCF) controlled, pesticide-free approach to growing medical marijuana (http://nnw.fm/VM7zD).
Several other cannabis-growing Canadian companies also reaped the attention of authorities following mandatory testing. Hydropothecary and Peace Naturals both had products recalled earlier this year following detection of banned pesticides in some products, while Supreme Pharmaceuticals Inc. is still awaiting its license from Health Canada to grow and sell medical cannabis (http://nnw.fm/pY3ba).
In contrast, ABcann's flagship production facility in Napanee, Ontario, continues to meet demand, even as its expansion plans move forward with an expedited construction timeline announced last month (http://nnw.fm/ED43c).
"ABcann has moved methodically through each stage of our growth since first obtaining our license in 2014," founder and director Ken Clement said in an update published on the company's website. "Providing a high quality, standardized pesticide-free product to our patients remains our number one priority as we initiate our largest expansion plans to date."
ABcann has approximately $43 million in cash and 100 percent ownership of a 65-acre parcel located not far from its current facility. Phase 1 of the expansion project includes building a 100,000 square foot facility with an annual production capacity of about 1,000 kilograms of cannabis (http://nnw.fm/BPbg9).
A recent $15 million investment in the company by Cannabis Wheaton, part of a $30 million commitment, underscores the company's belief in ABcann's tremendous potential for growth (http://nnw.fm/SIc5V).
ABcann's commitment to growing and providing standardized quality products for the medical marijuana community is a critical component of its future growth plans. The company's mission, says Clement, is "to deliver consistent, standardized medical cannabis that the public and patients can consistently rely on."
For more information, visit the company's website at www.ABcann.ca
Please see full disclaimers on the NetworkNewsWire website applicable to all content provided by NNW, wherever published or re-published:
http://NNW.fm/Disclaimer

(0)

(0)
VIVO Cannabis Inc. (VVCIF) Stock Research Links



---