Wednesday, August 23 2017 8:00


Post# of 240
Posted On: 08/23/2017 10:37:16 AM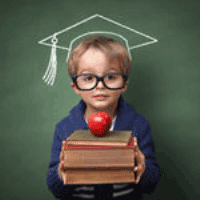 Wednesday, August 23 2017 8:00 AM, EST IMD Companies, Inc., Subsidiary KRSNA Minerals Receives Additional Orders for Chrome Powder and Iron Ore from Hong Kong Company Increasing Purchase Order to Approximately 70 Million Dollars PR Newswire   "Press Releases US - English"
PLACERVILLE, CA , Aug. 23, 2017 /PRNewswire/ - IMD Companies, Inc. (OTC: ICBU) Board of Directors announced today that the company's subsidiary KRSNA Minerals has received additional purchase orders from Hong Kong based company for 5,000 Metric Tons of Magnesia Chrome Powder and 40,000 Metric Tons of Iron Ore increasing the purchase order to approximately 70 million dollars . Due to the additional orders the contract has been extended to two years for delivery. The first 10,000 metric tons of Chrome Powder from original order has been mined and is ready for shipment to Hong Kong based company. The company has expanded work on two of its claims to meet demands for this contract with China for Manganese, Iron Ore and Chrome Powder.
Because of this contract and additional orders KRSNA Minerals revenues and profits have increased much higher for the first half of 2017 compared to 2016. KRSNA Minerals is a producing mine in BHUBANESWAR, ORISSA INDIA with over 600 acres of mining claims which are producing manganese and Iron ore metals.
Richard Wilson CEO of ICBU stated, "These additional orders for KRSNA Minerals is because of increased demand for Manganese, Chrome Powder and Iron Ore overseas. We are waiting for audited financials from India to complete our audit and expect to have them finished by the end of the third quarter. All our attention has been focused on fulfilling these orders to increase our revenues and profits for the company. "
The company also anticipates filing the second quarter financial statements in the near term to be fully current on OTC markets.
About iMD Companies, Inc. www.imdcompaniesinc.com
IMD Companies, Inc. , (ICBU) is a Florida corporation, engaged in the manufacturing, extraction and distribution in mining, hydroponics industries and asset accumulations of revenue producing companies. The company is positioned to be a holding company for acquisitions in the medical, mining and hydroponics industries. Acquisitions in those areas are R-Quest Hydroponics from Anything Technologies Media (OTC: EXMT). The company and the principals of the management team have extensive in finance, manufacturing, marketing and distribution. ICBU's goal is to create and increase shareholder value by tactically growing our core Hydroponics business while strategically seeking to acquire new business and create other business alliances, which generate increased revenues and earnings.

(0)

(0)
---