Green Rush taking Hold in Canada as US Lawmakers C


Post# of 110
Posted On: 08/15/2017 6:07:46 PM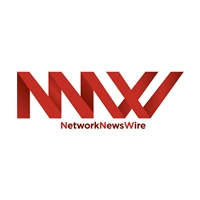 Green Rush taking Hold in Canada as US Lawmakers Continue to Spin Tires
NetworkNewsWire Coverage: The North American marijuana market is growing at rates that are similar to those recorded by broadband internet in the 2000s. This stunning comparison, noted in a 2017 report by Arcview Market Research, highlights the potential short-term and long-term effects of what many analysts are referring to as the "green rush." ABcann Global Corp. (OTCQB: ABCCF) (TSX.V: ABCN) (ABcann Profile) is one company looking to make the most of the opportunities presented by this growth. With a strong cash position and plans to implement one of the most aggressive expansion plans in the industry, ABcann could be the next in a long line of cannabis stocks that have exploded in value in recent years. Some examples include Canopy Growth Corp. (OTC: TWMJF) (TSX: WEED), which rose by more than 700 percent following its initial public offering; Aphria, Inc. (OTCQB: APHQF) (TSX.V: APH), which spiked from C$0.75 at IPO to a high of C$6.60 earlier this year; Supreme Pharmaceuticals, Inc. (OTC: SPRWF) (TSX.V: FIRE), which soared by over 1,600 percent after its IPO; and industry investment firm Cannabis Wheaton Income Corp. (OTC: KWFLF) (TSX.V: CBW).
According to Arcview data, the North American cannabis sector is currently on pace to achieve a compound annual growth rate of 25 percent through 2021, when the market is expected to top $20.2 billion. "What broadband changed for the internet was a kind of remarkable parallel to legalization for cannabis," Tom Adams, editor in chief of Arcview Market Research, stated in an interview1 with Business Insider. "We saw what had been a $5 billion industry — like this one — in North America take off at that point on new growth spurts." These parallels are promising for investors looking to capitalize on the ongoing cannabis boom. In early 2000, Pew Research Center2 found that just one percent of U.S. adults had access to home broadband services. Today, nearly three-quarters of U.S. adults have broadband service at home.
While a considerable amount of the focus on North American marijuana legalization remains on the unpredictable U.S. market, it presents a number of challenges that put growers and their investors in an uncomfortable position. Although 29 states and the District of Columbia currently have laws broadly legalizing marijuana in some form, these markets operate in a sort of legal gray area that directly contradicts with existing federal laws stemming from the Controlled Substances Act (CSA). Passed in 1970, the CSA identifies marijuana as a Schedule I substance with a high potential for abuse3 and no currently accepted medical use. As such, industries operating across state lines, most notably banks and other financial institutions, have largely steered clear of the promising sector. Despite nationwide sales of $5.4 billion in 2015, according to The Arcview Group, banking options for these budding U.S. businesses have remained few and far between. A 2017 survey by the California Growers Association found that 75 percent of its members didn't have a bank account, and this dearth of banking options extends to markets across the country, according to a survey by Marijuana Business Daily.
These banking complications present concerns regarding both the safety and sustainability of U.S. marijuana markets, and they've been compounded in recent months by inconsistent rhetoric from the current presidential administration. In June, the Washington Post reported4 that Attorney General Jeff Sessions requested that congressional leaders undo federal medical marijuana protections that have been in place since 2014. Sessions went on to cite a "historic drug epidemic" as justification for a planned crackdown on medical marijuana. Though the protections, known as the Rohrabacher-Farr amendment, were extended through September 30, 2017, as part of a spending bill signed into law in early May, the current administration's efforts to "crackdown" on state cannabis programs continues to cast a shadow of unpredictability on the industry, adding an inescapable level of risk for the investment community.
While the U.S. cannabis market continues to evolve, Canada is currently preparing to legalize recreational marijuana at the federal level, becoming the first G7 country to do so. The new law, set to come into effect on July 1, 2018, will expand upon a booming medical marijuana market led by a number of licensed growers. Because licensing for growers is completed at the federal level, the number of licenses is limited, preventing the space from becoming oversaturated and enabling companies to record rapid and sustainable growth. As noted by Canaccord Genuity Group Inc. in a November 2016 report, "The rigorous process of becoming a licensed producer of cannabis in Canada imposes significant barriers to entry and there will be a shortfall of supply in a legalized market in the short-term until production capacities catch up by 2020." The report goes on to forecast that Canadian cannabis sales could exceed $8 billion by 2024.
Many Canadian cannabis growers have already experienced sizable share price increases in recent years, but one company that could be on the verge of a significant uptick is ABcann Global Corporation. At just over three months old and having completed its U.S. listing on the OTCQB Venture Market on July 13th (http://nnw.fm/BTh41), ABcann is firing out of the gate with approximately $43 million in cash in its coffers, 100 percent ownership of a 65-acre parcel of land upon which to construct expansions to its operations and a completely licensed and fully operational production facility with annual production capacity of about 1,000 kilograms of cannabis.
At the heart of ABcann's expansion effort is its advanced growing technology, which not only creates a consistent, organically grown, pesticide free standardized product, but also brings down costs through the use of exclusive, computer-controlled environmental systems. By monitoring every variable in the growing, curing and harvesting processes, the company is able to produce yield quantities that significantly exceed those produced through traditional growing techniques.
Unlike many of its U.S. counterparts, ABcann has found early success in attracting investors thanks in part to the predictability of the Canadian market. On August 2, the company announced (http://nnw.fm/aVAL7) the close of an initial $15 million investment by Cannabis Wheaton Income Corp., the world's first cannabis streaming company, as part of a larger phased investment to fund an additional 50,000 square feet at ABcann's second production facility at its 65-acre Kimmett property in Napanee, Ontario. Plans for this facility, in addition to the company's current construction plans for a 100,000 square foot purpose built facility at the Kimmett property, position ABcann to expand at a rate that's unparalleled in the Canadian cannabis industry. It's important to note that Cannabis Wheaton's valuation of ABcann comes at a 160% premium over the company's current share price of $0.68. Cannabis Wheaton paid $2.25 per share – $15 million cash – in a $30 million financing, the remaining $15 million of which is expected to fund an additional production with ABcann.
Understanding ABcann's potential upside is most easily accomplished by studying its competitors in the Canadian market. Because the Canadian government limits the number of cannabis production licenses granted under the Marihuana for Medical Purposes Regulations (more than 1,600 companies have applied to become licensed producers since 2013, with only 19 winning LP status from 2013-2014), the market maintains extremely high barriers to entry. These barriers helped propel Canopy Growth Corporation from a share price of C$2.20 at IPO in May 2014 to a high of C$17.86 for its Canada-listed stock in November 2016, when it became Canada's first billion dollar marijuana stock. Today, Canopy is one of the biggest growers in the world, boasting indoor and greenhouse production facilities spanning over half a million square feet and a collection of brands such as Tweed, Bedrocan and Mettrum. Canopy's emergence as one of the world's leading diversified cannabis companies comes as the firm continues to steer clear of the U.S. market. As it noted in an August 4 news release, Canopy is committed to only conducting business in jurisdictions where it is "federally legal to do so," in an effort to avoid "being exposed to undue risks."
Aphria Inc. is another player in the Canadian cannabis industry that has experienced tremendous growth since going public in November 2014. The company's products, which include capsules, oral solutions and vaporizers featuring 100 percent greenhouse grown medical cannabis, have propelled it to the forefront of the global medical cannabis industry. Aphria's PPS for its Canada-listed shares hit a high of C$7.79 in November 2016 just before it closed on an offering generating gross proceeds of C$40.25 million to fund further expansion efforts. To date, the company has raised more than C$160 million while recording seven consecutive quarters of positive EBITDA and continuing to expand its production capacity. Unlike Canopy Growth Corporation, Aphria is also eyeing the unpredictable U.S. cannabis market. On April 4, Aphria announced the launch of a U.S. expansion strategy through a lead investment in an entity to be renamed Liberty Health Sciences Inc.
Another Canadian cannabis grower that's recorded huge gains since going public is Supreme Pharmaceuticals, Inc. Since its IPO in February 2014, Supreme's Canada-listed shares have soared by over 1,600 percent, climbing to a high of C$2.05 in November 2016. Beginning with 7ACRES, a federally approved medical marijuana company operating a hybrid greenhouse production facility, Supreme has taken a unique approach to establishing a foothold in the Canadian cannabis market. In 2015, the company focused its business model on its strength in cultivation by becoming the country's first B2B-focused licensed producer. More recently, on June 1, Supreme announced the listing of its common shares on the TSX Venture Exchange, graduating from the Canadian Securities Exchange, in an effort to facilitate further growth.
The Canadian cannabis market has shown to be a fertile proving ground for growers with the resources, leadership and licenses required to compete. ABcann's strong management team led by CEO Aaron Keay and chairman and founder Ken Clement, alongside its outstanding advisory board headed by the "Father of Cannabis Medicine" Dr. Raphael Mechoulam, has positioned the company to follow in the footsteps of competitors like Canopy Growth Corporation, Aphria Inc. and Supreme Pharmaceuticals. Cannabis Wheaton Income Corp. has already provided a vote of confidence for ABcann's chances in the form of a $15 million investment, and ABcann's aggressive expansion strategy has earned it a 'Buy' rating and a price target of $2.25 from PI Financial. With the company still trading for less than many of its competitors did before recording huge increases to their share prices, ABcann should be on the radar of any investor looking to capitalize on the North American marijuana boom. As noted in an article published by CNBC, "Now is the right time to bet big on marijuana… [as] the pot industry is poised to be gigantic."
Editorial Sources:
1) Business Insider:
http://nnw.fm/Q4UKl
2) Pew Research:
http://nnw.fm/m0OG5
3) Drugs.com
http://nnw.fm/3UhrB
4) Washington Post
http://nnw.fm/J46mL
For more information on ABcann Global please visit: ABcann Global (TSX.V: ABCN) (OTCQB: ABCCF)
Please see full disclaimers on the NetworkNewsWire website applicable to all content provided by NNW, wherever published or re-published:
http://NNW.fm/Disclaimer

(0)

(0)
VIVO Cannabis Inc. (VVCIF) Stock Research Links



---