We're going higher boys! Mouths


Post# of 85714
Posted On: 08/14/2017 10:49:02 AM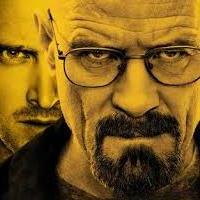 We're going higher boys! Mouths over at NTEK are tighter than a gnats ass sitting on a lemon wedge. I can't even crowbar anything out of them. One take away I did get that confirms what others have said was that they continue to insist the shareholder meeting will be announced at least 30 days prior so that the (new?) board of directors can make arrangements to be there.
With that said, I believe the first round of funding as noted in the Proof of Funds letter has been completed. I think those funds were to secure majority ownership in Illuminate Hollywood where 4K Studios currently resides. If I'm correct its an extremely positive sign.
If in fact UltraFlix 3.0 is ready to go, as some have mentioned, then it would appear we are merely waiting round 2 of funding and or on final approval from the movie houses to begin rolling out the all new UltraFlix 3.0!
If the Bid keeps moving higher we can kiss 3's goodbye. I wouldn't be surprised to see someone make a big move on NTEK at these levels and that may be the catalyst that gets things started.
It's been a long time coming but I think we can finally begin to see the forest for the trees.
Atlas1

(27)

(1)
---