Hemp Inc Quarterly Report Published:


Post# of 776
Posted On: 08/11/2017 11:02:32 PM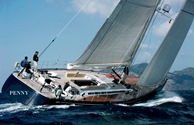 Hemp Inc Quarterly Report Published: Aug 11, 2017 Period End: Jun 30, 2017
HEMP, INC.'S PRIMARY FOCUS IS ON INDUSTRIAL HEMP AND MYRIAD OF CLEAN, GREEN SUSTAINABLE PRODUCTS THAT INDUSTRIAL HEMP OFFERS TO THE WORLD.
Now LEGALIZED, North Carolina is home to the only industrial hemp commercial decortication facility in the United States, owned and operated by Hemp, Inc. On October 31, 2015, North Carolina's governor, Pat McCrory, passed
Senate Bill 313
(by not vetoing it) as "an act to recognize the importance and legitimacy of Industrial Hemp research, to provide for compliance with portions of the Federal Agricultural Act of 2014, and to promote increased agricultural employment."
More states are recognizing the benefits of industrial hemp, which is why we are seeing more and more states pass an industrial hemp bill in favor of industrial hemp. With the largest commercial decorticating plant in the United States, every advancement in the industrial hemp industry reinforces Hemp, Inc.'s advantage in the marketplace because the company is years ahead of the curve. Hemp, Inc.'s subsidiary, Industrial Hemp Manufacturing, LLC (IHM), is also becoming known throughout the industry as a leader in this sector.
Farmers in North Carolina now have the option to cultivate hemp crops with easy access to Hemp, Inc.'s (OTC PINK: HEMP) multipurpose industrial hemp commercial processing facility in Spring Hope, NC. With that being said, the company's primary focus has been on building the infrastructure for the largest industrial hemp processing facility in North America.
In terms of generating revenue, the hemp processing facility is expected to substantially outweigh revenues from the company's product line, which is why the primary focus has been on the plant.
Not only is Hemp, Inc.'s commercial decortication facility the only one in the U.S. that will be able to process raw hemp or kenaf on a large scale, the company is also producing lost circulation material (LCM) for the oil and drilling industries. That's very lucrative partly because LCMs are currently hard to source.
Hemp, Inc. is also very excited at the possibility of growing their own
50 acres
of hemp in the spring of 2017, next to their 70,000 square foot industrial hemp processing plant. A tour of this hemp grow, as well as a tour of the facility, will be part of a monthly one-day seminars being offered through Hemp, Inc.'s
"Hemp University"
. Hemp, Inc. is also partnering with land owners and farmers across North Carolina to grow hemp.
Hemp, Inc.'s wholly owned subsidiary, Industrial Hemp Manufacturing, LLC (IHM) already has a
signed an agreement
to purchase 1,500 acres of hemp from BioRegen Innovation Cooperative, a cooperative enterprise of farmers, industry experts and seed breeders. Industrial Hemp Manufacturing, LLC, according to the Letter of Intent (LOI), will purchase the raw hemp that is to be harvested from BioRegen's land in eastern North Carolina, approximately seventy-five miles from Hemp, Inc.'s industrial hemp processing facility in Spring Hope, North Carolina.
According to IHM's COO David Schmitt, the company plans to purchase an additional 1,500 acres of hemp with other North Carolina farmers thus bringing the total hemp acreage to over 3,000 acres and possibly more.
"Now that the infrastructure of our industrial hemp processing facility is in place and the mill portion of it is almost online, we can focus on building the farming infrastructure for industrial hemp including buying the hemp bailer and building greenhouses in both North Carolina and Arizona," said Bruce Perlowin, CEO of Hemp, Inc.
Perlowin is also exploring the possibilities of developing "Hemp Growing Veteran Village Kins Communities" in North Carolina and looking for more land in other states such as Florida and Kentucky to duplicate the 500-acre demonstration community now being built in Arizona. He currently has 2,500
acres
(and counting) of land in Kingman, Arizona where he's building a veteran village on 500 of those acres that would consist of 160 lots of 2 1/2 acre parcels for
Kins Domains
(eco-villages)
. Each parcel would grow 1 acre of hemp as well as having organic gardens, natural beehives, a pond, a living fence and other elements that make up a
Kins Domain
.
An additional 100 acres of hemp will be grown in each one of these 500-acre communities. The revenue from fifty of those acres is used to support that community. The revenue from the other fifty acres of hemp will be used to purchase 2 additional 500-acre parcels of land, thus keeping up with the needs of a large number of veterans that exist now and in the future.
Hemp, Inc. has also been providing monthly, one-day educational seminars. As of June 30, 2017, Hemp, Inc. has held three educational symposiums. It's latest one focused on The Art and Science of CBD Greenhouse Growing. The educational symposium was held at Louisburg College in Louisburg, North Carolina. A team of experts engaged attendees through the greenhouse and indoor growing process from cultivation to harvest and from processing to distribution. Dr. Robert Bruck, Dean of Science, Technology, Engineering and Mathematics and Distinguished Professor of Environmental Science at Louisburg College, was The Hemp University's special guest who lectured on soil microbiology during the symposium. Attendees were able to spend half of the course at Hemp, Inc.'s 70,000 square-foot Industrial Hemp Hub, in a 3,000 square-foot cloning room. There, attendees had the opportunity to experience a more hands-on learning approach.
Rick Rainbolt, President of Hemp, Inc.'s wholly owned subsidiary, Hemp University, LLC, said, "Our symposiums have been overwhelmingly successful and have grown tremendously with the number of attendees since our launch with the first symposium."
Bruce Perlowin, CEO of Hemp, Inc. (OTC PINK: HEMP) commented, "The interactive, hands-on learning approach The Hemp University provides is invaluable. By learning in
an interactive cohort format
, students gain the necessary skills needed to immediately implement on their farm or in their organization. We believe the Hemp University has achieved the perfect mix of quality instruction, relevant educational content and a high level of commitment to ensuring the educational success of all our attendees. Not to mention the valuable connections gained go a long way in this industry."
Hemp, Inc.'s commercial, large scale, 70,000 square foot
industrial hemp processing facility
, on 9 acres of land in Spring Hope, North Carolina is the only one of this magnitude in North America. It is indeed bound to become the mecca of this new clean green agricultural and industrial American revolution.
Read More...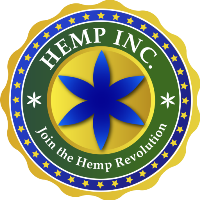 (0)

(0)
---