The ADR/GDR program of the parent company of inves


Post# of 156
Posted On: 08/07/2017 3:26:12 PM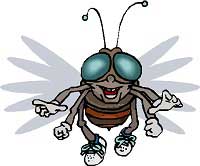 The ADR/GDR program of the parent company of investorshub ADVFN plc (IHUBY) is terminated as of August 7th 2017. This means you can't buy/invest on the otcmarket in the US in the parent company of investorshub so you have to buy the stock through an international exchange. See
http://www.otcmarkets.com/market-activity/deleted-symbols
and click Deletions.
What is an ADR?
"Certificate issued by a US bank for the common stock (ordinary shares) of a non-US corporation, held by the bank in a custodial-account. Denominated in US dollars, it is a negotiable-instrument and gives its holder the benefits and privileges of a stockholder.
ADRs can be traded on the US stock exchanges (and in over-the-counter markets) just like the securities issued by the US corporations."
I wonder why this ADR/GDR program for US investors has been terminated. Did the parent company of investorshub feel the heat of the SEC and decide to retreat from the US completely?

(2)

(0)
---