xG Technology Announces Preliminary Financial Resu


Post# of 30
Posted On: 07/17/2017 11:17:28 AM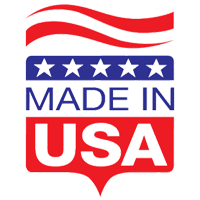 xG Technology Announces Preliminary Financial Results that Exceed Analyst Expectations with Record Revenue for the Second Quarter 2017
SARASOTA, Fla., July 13, 2017 /PRNewswire/ -- xG® Technology, Inc. ("xG" or the "Company&quot

(Nasdaq:
Quote:

---

XGTI

---
, XGTIW), a leading provider of wireless video solutions to broadcast, law enforcement and defense markets, and private mobile broadband networks for critical communications, today announced preliminary record revenue results for the second quarter 2017 that exceed analyst expectations.
xG expects to report record revenue for the second quarter 2017 in the range of $14.1 million and $14.5 million. This is record revenues for two successive quarters since closing the Vislink acquisition in Q1 2017.
George Schmitt, CEO and Chairman of the Board of xG Technology, said, "We are pleased to release our preliminary revenue results in response to investor inquiries. During Q2 2017, we continued to generate positive momentum in our businesses, as displayed by our achieving record quarterly revenue that exceeded both internal and external forecasts. We have successfully completed the integration of key business functions of our Vislink and IMT brands, and are increasing sales traction in both our traditional and new markets. We expect the momentum to continue into the third quarter and beyond. We look forward to sharing more details shortly when we announce our full results."
Roger Branton, CFO and co-founder of xG Technology, said, "xG expects to end second quarter 2017 with approximately $4.6 million in cash, and continues to work on reducing non-essential costs towards our goal of being cash flow positive for the year. We anticipate that we will report positive EBITDA (earnings before interest, taxes, depreciation and amortization) and net income for the second quarter 2017."
xG has not finalized its financial statements for the second fiscal quarter of 2017. As a result, the information in this release is preliminary and based upon the information available to xG as of the date of this release. During the course of finalizing our financial results, items may be identified that would require the Company to make adjustments, which could be material. As a result, the preliminary selected financial information above is forward-looking information and subject to risks and uncertainties, including possible adjustments to the preliminary unaudited financial information.
About xG Technology, Inc.
xG Technology's brands provide wireless video solutions to broadcast, law enforcement and defense markets, and private mobile broadband networks for use in challenging environments. xG's brand portfolio includes Integrated Microwave Technologies (IMT), Vislink, and xMax.
IMT has pioneered advanced digital microwave systems and is a trusted supplier to broadcast, sports and entertainment, and MAG (Military, Aerospace & Government) markets. Their products are recognized for their high level of performance, reliability, build quality, extended operating ranges and compact form factors. More information about IMT can be found at www.imt-solutions.com. Vislink specializes in the wireless capture, delivery and management of secure, high-quality, live video, and serves broadcast & media and public safety & surveillance markets. More information about Vislink can be found at
http://www.vislink.com/
.
xMax is a secure, rapid-deploy mobile broadband system that delivers mission-assured wireless connectivity in demanding operating environments. It was designed to serve as an expeditionary and critical communications network for use in unpredictable scenarios and during fluid situations, making it ideal for disaster response, emergency communications, and defense applications. More information about xMax can be found at
http://www.xgtechnology.com/system-overview/
. In addition to the above business lines, xG has a dedicated Federal Sector Group (xG Federal) focused on providing next-generation spectrum sharing solutions to national defense, scientific research and other federal organizations. Additional information about xG Federal can be found at
http://www.xgtechnology.com/technology/xg-federal/
.
Based in Sarasota, Florida, xG Technology has over 100 patents and pending patent applications. xG is a publicly traded company listed on the NASDAQ Capital Market (symbol: XGTI) For more information, please visit www.xgtechnology.com.
Cautionary Statement Regarding Forward Looking Statements
Statements contained herein that are not based upon current or historical fact are forward-looking in nature and constitute forward-looking statements within the meaning of Section 27A of the Securities Act of 1933 and Section 21E of the Securities Exchange Act of 1934. Such forward-looking statements reflect the Company's expectations about its future operating results, performance and opportunities that involve substantial risks and uncertainties. These statements include but are not limited to statements regarding the intended terms of the offering, closing of the offering and use of any proceeds from the offering. When used herein, the words "anticipate," "believe," "estimate," "upcoming," "plan," "target", "intend" and "expect" and similar expressions, as they relate to xG Technology, Inc., its subsidiaries, or its management, are intended to identify such forward-looking statements. These forward-looking statements are based on information currently available to the Company and are subject to a number of risks, uncertainties, and other factors that could cause the Company's actual results, performance, prospects, and opportunities to differ materially from those expressed in, or implied by, these forward-looking statements.
FOR MORE INFORMATION
xG Technology:
Daniel Carpini
941-953-9035
daniel.carpini@xgtechnology.com
SOURCE xG Technology, Inc.

(0)

(0)
Vislink Technologies, Inc. (VISL) Stock Research Links



---