Insider Financial: Franchise Holdings


Post# of 416
Posted On: 07/14/2017 3:21:23 PM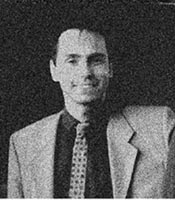 Insider Financial:
Franchise Holdings International Inc (OTCMKTS:FNHI) Is Today's Equity Focus
By Richard Sandle
Posted on July 11, 2017
https://insiderfinancial.com/franchise-holdin...uity-focus
Pickup trucks have been a very popular type of vehicle throughout North America ever since the advent of the motorized vehicle. They're used for everything from personal vehicles, to work trucks, to eccentric show trucks. The pickup truck has proven to be extremely versatile and useful. Consequently, pickup truck bed covers (tonneau cover) have become a very popular accessory for pickup truck owners. Truxmart, a wholly owned subsidiary of Franchise Holdings International (OTCMKTS:FNHI), is taking pickup truck bed covers to a whole new level with creative innovation and technology.
For the benefit of those subscribers that are hearing of this Company for the first time, Truxmart, Franchise Holdings International's wholly owned subsidiary, was founded in 2011 to take advantage of the limited innovation provided by existing tonneau cover manufacturers. Tonneau covers have remained much the same in price and design since 2005 with one main company controlling a majority of the tonneau cover market. This dynamic market segment is in need of a new innovative manufacturer of high quality, functional, and aggressively priced tonneau covers. Truxmart has developed multiple products for all of the most prominent pick-up trucks available in North America. Truxmart sells its products through master warehouse distributors, dealers, and online retailers in North America and is expanding to Central and South American distribution of its products.
In a Corporate update released by Franchise Holdings International, Inc on 12/07/16, Truxmart announced the continued development of the new Alpha and Alpha Helios tonneau cover. The Helios cover, capable of producing up to 400 watts of electrical current through three-four solar panels, will be designed to work with the electric and electric hybrid light duty trucks, now creating a presence in the market. These trucks feature Li-ion battery packs coupled to an internal combustion generator delivering 80 miles of all-electric driving and extended range with hybrid efficiency. Patented and ready for final development, the Helios cover will open the way for Truxmart to work with these manufacturers who will be a growing factor in the marketplace within one-two years.
Additionally, Franchise Holdings International, Inc. (FNHI) announced that it filed its preliminary non-offering prospectus with Ontario Securities Exchange Commission (OSC). The filing is required in order for FNHI to qualify in becoming a reporting issuer on the Canadian Securities Exchange (CSE).
Also announced was the appointment of Michael Johnston as Interim CFO. Mr. Johnston CA, CPA, a graduate of the University of Western Ontario, is a partner at Toronto's Forbes Andersen LLP, Chartered Professional Accountants, and offers over 12 years of experience with both private and public companies. Steve Rossi, Truxmart president commented:
"Truxmart is entering a more rapid phase in its growth and development," "With new directors providing expert counsel, an expected CSE listing and products expected to provide an entry to the important electric and electric hybrid light truck sector, we believe we will be able to capitalize on more and more opportunities globally."
In a more recent shareholder update dated 06/08/17, the company announced Truxmart's business had continued its upward trend, and that it presently has over US$235,000 in booked purchase orders, its highest level to date. Also mentioned was the fact that the Company's factories in China reduced manufacturing costs by approximately 18 percent, increasing profits substantially, while maintaining product quality.
On the financial front, Franchise Holdings International, Inc announced on 03/03/17 that it achieved a key milestone in fully retiring two convertible notes totaling $132,750, with no further conversions under the two mature notes to occur.
FNHI stock has been trading in a tight range since march of 2017 with a resistance of approximately $.05. The stock is currently trading at $.0397. The Company is late on filing its required financial reports, therefore the latest published financials are for the period ending September 30, 2016. This report, albeit outdated, does indicate some revenue, but the company is operating at a Net Loss. The balance sheet shows very little cash, and liabilities outweighing assets. Current market capitalization stands at $10.93 million, on 275.39 million shares outstanding as of July 7, 2017.
Franchise Holdings International, Inc does fill the demand for a niche market that has the potential for growth as electric pickup trucks become more mainstream. The Company will need to shore up its balance sheet in order to appeal to long-term investors. We'll put FNHI on our radar and keep a close watch.
Disclosure: We have no position in FNHI and have not been compensated for this article.

(0)

(0)
---