Trading Update - June 27. Clueless


Post# of 4601
Posted On: 06/27/2017 2:27:22 PM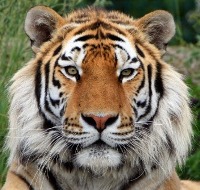 Trading Update - June 27.
Clueless iHub type people sold for a loss at .0003 today at the open - I know they didn't get .0002s - without even waiting for a PR from the new CEO explaining the 110M A/S and why the shares were required. Many of them set a limit order of .0003, so my ,0004 bids from a few days ago were actually filled at .0003.
No amount of pontificating in iHub will make any difference one way or the other.
Nobody except longs who were already bidding .0002s to stop iHub bashers of the old company getting them and .0001s is likely to get a fill at .0002 at present.
Mine are filling from as far back as May 31 and June 7 today 9for the limited amount traded at that price).
Most longs who follow my trading strategy of not selling their cheapest shares on runs - keeping them for lotto runs - but trading any others - should have converted all their .0002s to free many runs ago over the past 3 years.
Just a matter of waiting to see what the new CEO puts out in a formal PR as far as I"m concerned.
I have a relatively small position in CRTC (by my standards) so I will be concentrating on my main play elsewhere. However, i will be watching for CRTC news and any scanner hits taking out the .0003s and I may add large chunks immediately to trade upwards.
Currently 160M .0002 x 50M .0003 - 85M traded so far today.

(0)

(0)
---
"Per Ardua Ad Astra" - "Through Adversity To The Stars"

A very apposite motto for those who trade successfully in the OTC market..

All posts are my opinion - trade at your own risk.