IFBC announces revenue increase https://www.etr


Post# of 427
Posted On: 06/27/2017 8:07:17 AM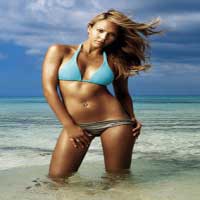 IFBC announces revenue increase
https://www.etrade.wallst.com/v1/stocks/news/...mp;rsO=new
PLAINVIEW, NY--(Marketwired - Jun 27, 2017) - Italian Food & Beverage Corp. (OTC PINK: IFBC) has released the financial results for both the quarter ended March 31, 2017 and the year ended December 31 2016. The gross revenues for the first quarter of 2017 have exceeded expectations, and, consequently may be predictive of an over-all increase in gross revenues for the year ended December 31, 2017 over the prior year. Accompanying these top-line increases were reductions in over-all operating expenses.
The March 31, 2017 quarterly financials reflect gross revenues of $584,347, while the gross revenues for the year ended December 31, 2016 equaled $1,440,359, which amounts to an increase over the prior year end gross revenues of $575,743.
Moreover, IFBC is seeking to expand its Vinosity presence in Italy by opening a second location in the heart of Rome this year. In addition, IFBC is intending to expand its Mio Café business in the US and Asia where we have pursued, and continue to pursue the possibilities for expansion.
It is our goal to continue to increase revenue while significantly reducing their related costs. This cost reduction program will extend to the significant cutting of central overheads.
Our CFO Vincenzo Ventola stated the following: "IFBC has come a long way since its reverse merger in 2015. The company has now digested the complexities of the reverse merger to the extent that the inventory is spare, the gross profits have favorably settled, and the expenses are under control. We have bolstered revenue and it is our firm intention to persist in our efforts to achieve consistent profitability."
Financials can be viewed on
https://www.otcmarkets.com
under the symbol IFBC.
About Italian Food & Beverage Corp. Italian Food & Beverage Corp. establishes and develops brands committed to fulfill customer needs throughout the world while providing the finest experiences based on the Italian wine and food culture. IFBC operates as an importer, exporter, merchant, distributor and dealer of fine wine and food products. The Company and its subsidiaries have established wholesale distribution headquarters, offices and warehouses in several countries including Italy, Singapore, UK and the US.
http://ifbcorp.com/
prof

(0)

(0)
Italian Food & Beverage Corp (IFBC) Stock Research Links



---