Deep Green Waste & Recycling LLC. Deep


Post# of 4601
Posted On: 06/26/2017 11:32:27 PM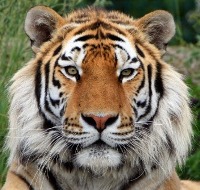 Deep Green Waste & Recycling LLC.
Deep Green is a full-service waste and recycling company that manages services to and logistics for large commercial properties throughout the continental U.S. The company serves retail malls and shopping centers, multi-family apartment and townhome communities, hospitals, hotels, correctional institutions, In addition to traditional waste removal and recycling efforts, the company also offers temporary construction waste bins, valet trash services, cooking oil collection and e-waste disposal such as bulb,
ballast disposal, etc. Deep Green has a national network of on-call service vendors and can service any type of waste equipment typically within 24 hours or less.
Deep Green's unique value proposition is in the design and execution of end-to-end waste management program for its clients. Deep Green's programs not only save money on direct waste disposal and lower administrative costs but also income from direct recycling rebates. The company has a presence in 35 states across the Midwest, South and East regions of the United States, and serves approximately 300 commercial customers.

(0)

(0)
---
"Per Ardua Ad Astra" - "Through Adversity To The Stars"

A very apposite motto for those who trade successfully in the OTC market..

All posts are my opinion - trade at your own risk.