$LQMT About 3rd Quarter "production"


Post# of 51
Posted On: 06/24/2017 4:17:50 PM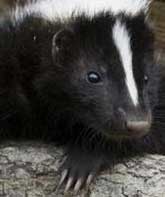 $LQMT About 3rd Quarter "production"
I don't believe it was Li, it was Bruce Bromage that said they would be ABLE
"to offer US based production within the third quarter of this year."
and
"To scale the business we are readying our building, a 41,000 square foot facility in nearby Lake Forest, California for volume production. We expect it to be operational in early third quarter."
and
"We expect our initial MIM cell to be operational by the third and fourth quarter and will begin quoting China based MIM production shortly.
These efforts allow us to present customer with industry leading capabilities to address applications, from low cost to very high performance in China, United States and Europe."
The transcript is found at link below;
https://seekingalpha.com/article/4054297-liqu...art=single
-kele

(0)

(0)
---
$MJ