Updates to Giggles N' Hugs, Inc.


Post# of 3803
Posted On: 06/14/2017 2:00:19 PM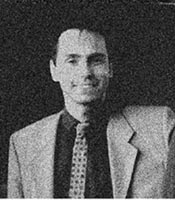 Updates to Giggles N' Hugs, Inc. - Queen of the OTC
Giggles N' Hugs Signs LOI to Open Its First International Franchise Locations in Bahrain
https://finance.yahoo.com/news/giggles-n-hugs...00477.html
Los Angeles, May 31, 2017 (GLOBE NEWSWIRE) -- Giggles N' Hugs, Inc. (GIGL), owner and operator of family-friendly restaurants that bring together high-end, organic food with active, cutting-edge play and entertainment for children, signed a non binding Letter of Intent (LOI) with City Scape trading (franchisee), a Bahrain-based hospitality company, to open up to two (2) Giggles N' Hugs franchise locations in Bahrain with additional locations to come if successful.
Under the terms of the master license agreement, which we expect to finalize in the next few weeks upon standard closing procedure's, Giggles N' Hugs will receive up-front development fees for each location, as well as an ongoing royalty based on a percentage of monthly gross sales.
"This is among the biggest and most exciting news we have had to date and we expect this to be just the beginning of our expansion efforts," commented Joey Parsi, CEO of Giggles N' Hugs. "While working diligently on our funding needs, we are also aggressively seeking to expand our company owned and franchising initiatives, not just here in the USA, but as evident from this deal, internationally as well."
Over the years, Giggles N' Hugs has received multiple inquiries from interested parties globally for multiunit master licenses and franchises. The company is now set to begin discussions with these parties for future locations.
With the recent signing of celebrity brand ambassadors Jillian Michaels and Tia Mowry-Hardict, the company is ideally positioned to build momentum for its expansion. In partnership with DomainLA, a leading marketing and brand development agency led by Michelle Steinberg, Giggles N' Hugs expects its brand ambassadors and CEO to be interviewed on national and local news, talk shows, business programs, and entertainment shows, creating significant visibility for the brand in the coming months.
Philip Gay, Chief Business Development Officer of Giggles N' Hugs, and John Kaufman, President of Giggles N Hugs, will play key roles in the development of the company's franchise operations and expansion plans. Previously, Gay and Kaufman held senior leadership positions with several highly successful franchising enterprises, including California Pizza Kitchen where both Mr kaufman and Mr. Gay worked together side by side as COO and CFO respectively, and at Wolfgang Puck Foods where Mr. Gay served as CFO, ultimately becoming its CEO.
"Given that we are one of the most unique restaurant concepts in the market with many revenue drivers, including licensing and merchandising opportunities, as well as an experienced management team in place, with multiple inquiries for franchises from around the world, celebrity partners and customers, and our relationships with some of the largest mall owners in America agreeing to provide us significant up-front cash in the form of tenant allowances, and now with this first LOI for a international master license, we expect to take the company to the next level of growth and expand throughout the country and the world", concluded Parsi.
Bahrain Restaurant franchising & Hospitality Forum 2017 Taps Giggles N' Hugs' Philip Gay as expert guest Speaker
https://finance.yahoo.com/news/bahrain-restau...00805.html

Giggles N' Hugs' Engages PacificShore Ventures to Explore M&A Opportunities
https://finance.yahoo.com/news/giggles-n-hugs...00414.html
Giggles N' Hugs Announces Fiscal Year 2016 Financial Results
https://finance.yahoo.com/news/giggles-n-hugs...18969.html

Giggles N' Hugs signs Tia Mowry as its newest Celebrity Brand Ambassador and Partners with World-Renowned Wellness Expert Jillian Michaels for Comprehensive Brand Expansion
https://finance.yahoo.com/news/giggles-n-hugs...55304.html
Giggles N' Hugs Announces full Debt Conversion with Iconic
http://www.otcmarkets.com/stock/GIGL/news/Gig...66&b=y
Giggles N' Hugs signs LOI with $1.4 Million of tenant allowances which covers the cost for the first Northern California Location
https://finance.yahoo.com/news/giggles-n-hugs...00867.html
Yelp reviews
https://www.yelp.com/biz/giggles-n-hugs-los-angeles-4
https://www.yelp.com/biz/giggles-n-hugs-glendale
Management Team
Joey Parsi, CEO
Sean Richards, COO
John Kaufman, President
Philip Gay, CFO, Chief Business Development Officer

Interview CEO and COO
Giggles N' Hugs: Unique & Proven Restaurant Concept Set for Major Expansion
https://www.youtube.com/watch?v=7JwVDThUfW0
GIGL President John Kaufman prior success he has built and grown companies in the past look for GIGL to see the same growth. Growth and recognition of this caliber are driven by a very powerful management team. Giggles N' Hugs President John Kaufman was the COO at California Pizza Kitchen when the founders had just two locations. Joined by Giggles N' Hugs' CFO Phillip Gay, who at the time was CFO of California Kitchen, Kaufman grew the company from two to more than 100 locations – at which time it was bought by Pepsi Co. Kaufman was recruited as president of Koo Koo Roo Chicken, one of the fastest growing fast-casual concepts on the west coast, while Gay joined Wolfgang Puck Restaurants group as CFO, eventually becoming the CEO.
GIGL also received franchising offers from as far away as Australia, Germany, England, Dubai, Russia, Singapore
and many others. Giggles N' Hugs (GIGL) are about to launch their massive franchising program. As company founder Joey Parsi recently stated "We're in a very enviable position in the restaurant world."
Respected analyst company Redchip
applied a 10.5x EV/EBITDA multiple to the 4Q16E run rate EBITDA projection of $764,735. Dividing this by the outstanding shares
gives a target price of $0.50
. This is based upon current numbers, with the coming continued expansion across the nation and globally this share price is going to rocket into the dollars.
Social Media Links
You Tube
https://www.youtube.com/results?search_query=...s+and+hugs
https://www.youtube.com/results?q=Jillian+Mic...p=CAI%253D
https://www.youtube.com/results?search_query=tia+mowry
Instagram
https://www.instagram.com/gigglesnhugs/
https://www.instagram.com/jillianmichaels/
https://www.instagram.com/tiamowry/
Twitter
https://twitter.com/JillianMichaels
https://twitter.com/TiaMowry
https://twitter.com/GigglesNHugs
https://twitter.com/Rags_vs_Riches
https://twitter.com/JoeyParsi
Facebook
https://www.facebook.com/gigglesnhugs
https://www.facebook.com/TiaMowry/
https://www.facebook.com/jillianmichaels/

Linkedin
https://www.linkedin.com/in/joey-parsi-9bb2b413/
https://www.linkedin.com/in/sean-richards-204b8150/
Pinterest
https://www.pinterest.com/search/pins/?q=gigg...Cundefined

(3)

(0)
---