Significant Milestones Put Player's Network (PNT


Post# of 379
Posted On: 06/13/2017 7:13:04 PM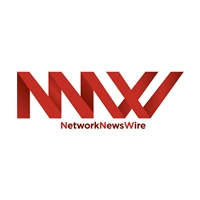 Significant Milestones Put Player's Network (PNTV) on the Radar
It's been an exciting few months for Player's Network, Inc. (OTCQB: PNTV), and the markets have reacted with increased interest in this active diversified holding company, which recently recorded its first revenues (http://nnw.fm/q9VCj), received its state-issued medical marijuana licenses (http://nnw.fm/8AbNW), and commenced operations at its 27,000-square-foot marijuana facility in North Las Vegas. These and other major milestones achieved so far in 2017 make PNTV an exciting company to watch.
In February, PNTV uplisted to the OTCQB Venture Market and paid down most of its outstanding debt. While PNTV says it has always been fully reporting, moving to the OTCQB increases its transparency and appeal in the investment community as the company cracks down on expanding its operations and raising brand visibility.
On par with the recent stock performance, the company is quickly advancing its position in the marijuana industry with the issuance of hard-hitting corporate news triggering heavy volume and increased market attention.
Shares of Player's Network in the last two weeks has set several new 52-week highs and now trades in a range of $0.0023-$0.1315. The stock has, at times, nearly quadrupled its 60-day moving average of 2.4 million. The increase in price and volume isn't limited to the last couple weeks, however; a look at the stock's performance shows a year of persistent uptick, most recently accelerated by several key corporate milestones.
Here's a look at exactly what's behind the interest in Player's Network, as the company continues its expansion in the burgeoning marijuana industry.
On May 30, PNTV announced it had received its medical marijuana licenses and was beginning operations at its Green Leaf Farms facility in Las Vegas – the news pushed the company's stock to the sixth-highest volume on the OTCQB exchange that day, and the 10th-highest volume on May 31.
On June 1 came the news of PNTV's first revenues and its receipt of state-issued licenses to provide recreational marijuana products to retail dispensaries in Nevada, followed by word that phase 1 of the Green Leaf Farms Holdings facility had been completed and that phase 2 was well underway.
In early May, PNTV launched a new division called Marijuana Accelerator, which is part of PNTV's overall strategy to develop a national footprint in the legal medical marijuana industry. Marijuana Accelerator, as the name implies, serves as an accelerator and incubator-style mentor for companies finding their niche in the industry.
PNTV's WeedTV.com subsidiary has also made many forward strides in 2017 and is on its way to becoming the ultimate resource for the marijuana lifestyle. By leveraging media, WeedTV.com is building long-term brand equity and connecting consumers to cannabis businesses. WeedTV.com offers fresh, relevant content, including branded television segments, blogs, user-created videos, editorials, lifestyle features, entertainment specials and more. Through WeedTV.com, PNTV is not only able to generate revenues by marketing products and services for other companies; it is also driving business and brand value for the company's own cannabis products.
It has been a very eventful year so far for PNTV, and the company has achieved some impressive milestones in a very short amount of time. Investors should read the company press releases and company filings, and may want to take notice as it continues its upward climb.
For more information, visit the company's website at www.PlayersNetwork.com
Please see full disclaimers on the NetworkNewsWire website applicable to all content provided by NNW, wherever published or re-published:
http://NNW.fm/Disclaimer

(0)

(0)
Players Network Inc (PNTV) Stock Research Links



---