$BLDV Blue Diamond Ventures, Inc.


Post# of 41
Posted On: 06/12/2017 1:55:55 PM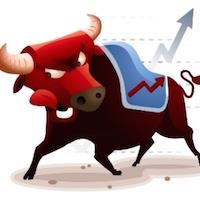 $BLDV Blue Diamond Ventures, Inc. sets date for Conference Call to update shareholders directly.
Jun 12, 2017
OTC Disclosure & News Service
June 12, 2017 - Blue Diamond Ventures Inc. (OTC PK: BLDV) Denver Colorado:
Following three trips to Israel, including Tradeshows, Medical Conferences, and multiple meetings with Licensed Operators, Technology Accelerators, and Highly Innovative Startups, Blue Diamond has secured multiple opportunities to bring Medical Cannabis products and technology to North America.
Israel has a Startup mentality and companies there understand the need to move quickly said Josh Alper CEO of BLDV, but realistically it is not simple to do business there, we have 40+ years experience with the politics and the culture of the area, combined with the scientific knowledge that is required
The tradition pharma industry hopes to change the approach to the medical cannabis industry by leveraging clinical trails preformed in Israel, but at the same time the Cannabis plant is changing the industry by achieving real success with less than pharmaceutical grade products.
We now have access to a range of genetics, protocols, devices, and technologies that can be licensed now to operators in Canada in partnership with AMS
, and offered to Best in Breed operators in all 50 states continued Alper, in addition we have started talks with a group in Mexico City to leverage the new laws there.
Blue Diamond will create a wholly owned subsidiary Blue Diamond Technologies LLC to focus on these opportunities, this unit will be based in Toronto, details of the new structure and specifics on the agreements from Israel will be released during the conference call.
Blue Diamond Ventures, Inc. will be holding a conference call for shareholders and others in the general public.
Anyone who wishes to ask the CEO a question may do so by emailing your question to info@bldvinc.com , please place in the subject line the following: Conference Call Question.
Date of call: Tuesday, June 20, 2017
Time of Call:
3 PM EST
Call in Number: 712.432.3011
Conference Code: 624170
Source:
https://www.otcmarkets.com/stock/BLDV/news/Bl...22&b=y

(0)

(0)
---