Whitelist Investors Hangout >
Our website is made possible by displaying online advertisements to our visitors.
Please consider supporting us by disabling your ad blocker.
$LQMT Interesting read: Greetings


Post# of 51
Posted On: 06/01/2017 2:58:34 PM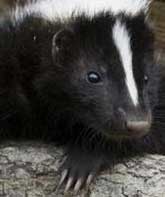 $LQMT Interesting read: Greetings fellow LQMT freaks.
Long time ihub board watcher, first time poster. I bought in when Apple first announced an interest back in 2010.
So I'm also a long time holder and have been "through it all" so far
. Heck, I remember the day years ago the Visser situation was resolved, seemed like a moment to be optimistic – what a long strange trip so far. Here's my current take;
The early Apple hopes are what got me to buy in, but I soon realized what an amazing technology this is – with or without the "fruit" company.
I saw the pattern of SP spikes (and subsequent drops) every time new Apple rumors appeared in the news.
Most people know the market is irrational so I decided to trade around a core holding after getting tired of seeing this happen again and again and sitting it out.
My intention was/is to always hold long to a core position, even after it dropped to .06 cents/share.
It's just too compelling of a material to abandon (for me anyways).
If only someone could get a real contract from a real customer with some real numbers.
Steipp was always "in the midst" but nothing ever happened – I suppose his 2 best accomplishments are
#1. He kept it alive and
#2. He got the deal with Prof. Li . Was going to list
#3 bringing on Hauck which seemed good at the time, but now I really don't know what to make of it.
Three years and no sales ?
Can we know where the blame lies?
Prof. Li appears to have the ability, desire, reputation and sincerity (and money!) to make this a manufacturing powerhouse, which is what was missing all along.
You've seen others list it here before; Puts in his own money, takes no salary, new 40k sq ft. facility, brings in new machines, raw material on order, proclaims his intentions to make LQMT the world class BMG mfgr (and appears to back it up with all of the above).
It's hard to deny - it all looks and sounds so promising - finally. Time will tell, we shall see. I for one am a believer.
I understand the hope and anticipation about Apple, but it's getting a bit tiring.
I don't see IP8 having any LQMT, and so what.
Maybe the next time, maybe not.
We have so many industries with potential to generate business – medical, automotive, military, aerospace (everything you've seen others list before).
Yes Apple would be THE biggest booster of all, and we'd love it to happen – but even without them there is huge potential.
"WWDC is coming up, could be big Apple/LQMT news!" …give it a break. Sorry I just think everyone goes crazy with the Apple guessing.
I read here but don't post because I have a low tolerance for BS, and it's not productive to get sucked into any message board BS.
I do read all posts because among the garbage there are those sharing news and helptful insights. Thankful for many of you doing so.
As for future share price; that 11million volume back on April 13 is an indication.
The market is a funny thing, reactive and manipulated.
Many here want to see big moves in a short time, but I believe in a slow steady climb based on real events. Long and strong! GLTA
- Tmuff

(0)

(0)
---
$MJ