Fashion Calendar The fashion industry calendar is


Post# of 105
Posted On: 05/17/2017 2:41:27 PM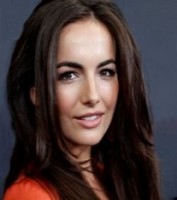 Fashion Calendar
The fashion industry calendar is divided into two major six-month seasons;
Spring season is January through June
Fall season is July through December
Fall fashions are scheduled five months in advanced.
September 2016 was the date for introducing new spring 2017 fashions.
We missed that one.
February 2017 was the date for introducing new fall 2017 fashions
We missed that one.
I say, "We missed…" because if Giordano had even gotten an invitation to Bryant Park (the premiere clothing show in N.Y.) he would have bragged about how great he was and what he is doing. Since there has been no P.R., I'm guessing there is no news. So…we'll just continue to pay $2,000.00/month for a license that appears to be just lying dormant.
Generalissimo Francisco Franco is still dead".
Apparently, so is ECTX.
And I still think two or three Parties and trading back and forth just to make it look like there is interest. Who would do such a thing?

(0)

(0)
Global Fiber Technologies Inc. (GFTX) Stock Research Links



---