CBIS 8k announcing Definitive agreement


Post# of 264
Posted On: 05/17/2017 2:08:15 PM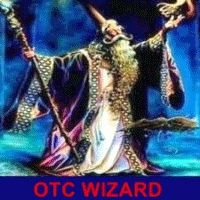 CBIS 8k announcing Definitive agreement with DFCI
Item 1.01 Entry into a Material Definitive Agreement.
Effective April 27, 2017, Cannabis Science, Inc. (the "Company"), entered into a new Research Collaboration Agreement (the "Agreement") with Dana-Farber Cancer Institute, Inc., (the "Institute") a Massachusetts not-for-profit corporation, having its principal offices at 450 Brookline Avenue, Boston, MA 02215. This Agreement builds on a Research Collaboration Agreement entered into between the Company and the Institute on January 3, 2017, and expands the scope of the working relationship of the parties.
Pursuant to the Agreement, the Institute has developed know-how and expertise in the treatment of cancer and desires to obtain funding and technical support from the Company to further such research. The Company would like to establish a consortium of academic investigators from several U.S. not-for-profit institutions, and would like the Institute to be the lead institution to develop and investigate the use of cannabinoids to cure various cancers, investigate synergies with radiotherapy and immunotherapy, and obtain certain data and rights to inventions developed during research funded by the Company.
This consortium will operate as a virtual institute/consortium involving researchers from different institutions conducting research on medical cannabis for treatment of cancers and other indications. The research would also include investigating synergies in the use of cannabinoids in combination with standard treatment approaches such as radiotherapy and immunotherapy.
Seed funding for the consortium/virtual institute will be provided by the Company. The virtual institute will be dedicated to conducting medical cannabis research and complementary education activities. Collaborations amongst consortium Principal Investigators will be designed to accelerate clinical translation (with FDA approval) of medical cannabis for cancer and other indications without the usual side effects that have hitherto hampered clinical translation.
The specific aims that will be supported under the new Agreement will include:
Develop unique cannabinoid-delivery technology;
Conduct scale-up studies to validate and optimize treatment parameters when using the developed delivery technologies/products;
Investigate the use of cannabinoids in greater effective management of pain during chemoradiotherapy; and
Establish core research facility for extracting/analyzing and loading of superior grade cannabinoids in different precision delivery technologies towards treatment of different indications without the side effects that have been a barrier to clinical translation.
The term of the Agreement is for five years. In consideration for the Agreement and performance of the Research, the Company shall pay the Institute $1,834,062, payable in yearly installments.
Each Party shall have the right to seek additional third-party funding for the Research and in the case of the Company, for commercialization of all Inventions derived as a result of the Agreement and both parties shall mutually agree on the terms and conditions (outside of the terms of the Agreement) for any third-party research funding.
http://www.otcmarkets.com/edgar/GetFilingHtml...D=12075072
Read More:
https://investorshangout.com/post/view?id=455...z4hMQYxioa

(0)

(0)
---