CCWF .0515 3x10dayavgvol Church and Crawford Defi


Post# of 116
Posted On: 02/21/2012 3:35:56 PM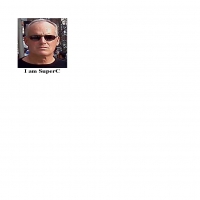 CCWF .0515 3x10dayavgvol
Church and Crawford Defines market of EMPS+
8:00a ET February 21, 2012 (Business Wire)
Church & Crawford Inc. (OTC Pink: CCWF) has recently announced the addition of the global licence to use the technology and patents of the Orexis application. The mobile application has been developed for anyone who requires to talk to a service provider at any point, in essence Four Billion people globally.
The application provides direct cost reductions to Interactive Voice Recognition ("IVR") solutions (currently worth $413M USD), Computer Telephony Integration ("CTI") software (according to Frost & Sullivan is worth $7.86 billion) and Agent / HR reduction ($50 - $90 billion, varied reports). At the same time allows revenue generation via mobile marketing, according to Thompson Financial that's up to $21.31 billion.
Church & Crawford has secured the base technology and has a number of patents and enhancements to the platform in the pipeline. The end platform envisaged to be a customer contact application platform for mobile phones, which will be named End Point Mobile Solution+ ("EMPS+").
Once downloaded EMPS+ will allow user to navigate the graphical user interface ("GUI") to select options for self-service or to interact with the company via instant chat or voice. It provides for the first time ever the ability to turn cost centres into revenue centres, through the use of its advert engine, which provides real time, multimedia adverts displayed on the GUI.
EMPS+ instantly reduces costs in the areas of infra-structure, software and agents. The three key overheads for any operation. It can reduce these costs by up to 60% over a five year period, typically for a medium size contact centre that could translate up to $50M+ USD savings a year. By leveraging on data networks and cleverly managing customers interactions EMPS+ dramatically reduces the load on contact centres and the requirement for voice enabled agents.
The solution is handset, platform and industry agnostic, a first for any call centre solution.
The EMPS+ is the first ever CTI revenue generating platform, enabling companies to display advertisement on the GUI. Gartner research suggesting that the market was worth in the region of $14.6 billion in 2011 (global). Mobile advertisement is a very lucrative market. EMPS+ is the only mobile solution that provides advertisers "User Focused Space", i.e. complete and full attention of customer for up to 20 seconds whilst they wait for an agent.
For the user there are no adoption barriers and in fact is an enhancement to the customer experience. EMPS+ enables customers to interact in a much richer manner through the use of its innovative, simple GUI.
As EMPS+ is a complete end to end solution it also enables SME's that could not break the financial barrier to provide a contact centre solution to its customer the ability now to do so. With the use of agent chat sessions a SME cannot provide a top quality customer experience without having to pay top dollar.
The EMPS+ solution is simple. Yet its simplicity is its corner stone on producing a true WIN, WIN solution for companies and customers.
About Church & Crawford
Church & Crawford is a mobile phone software solutions company. The company develops and implements software solutions for mobile hand phones. Its main area of concentration is the development and implementation of software in these fields: Interactive Voice Response ("IVR") solutions, Computer Telephony Integration ("CTI") software.

(0)

(0)
---