$LWLG Lightwave Logic Achieves High-Speed Modulati


Post# of 281
Posted On: 04/28/2017 8:35:36 PM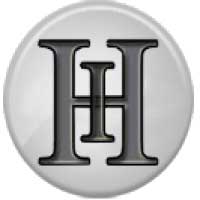 $LWLG Lightwave Logic Achieves High-Speed Modulation Enabling 25Gbps in an All-Organic Polymer Ridge Waveguide Modulator Prototype
9:58 am ET April 26, 2017 (Market Wire) Print
Mach-Zehnder Design Allows Company to Address 100Gbps Using its Polymer Photonics Integrated Circuit (P2IC(TM)) Technology Platform
LONGMONT, CO--(Marketwired - April 26, 2017) - Lightwave Logic, Inc. (OTCQB: LWLG), a technology company focused on the development of Next Generation Photonic Devices and Non-Linear Optical Polymer Materials Systems for applications in high-speed fiber-optic data communications and telecommunications, announced today it has achieved bandwidth suitable for 25Gbps data rates in an all-organic polymer ridge waveguide intensity modulator prototype. This is a significant improvement over its initial 10Gbps device modulator previously reported on December 26, 2016
A modulator converts electronic/digital information into pulses of light that can traverse fiber optic cables. Modulation is the central information-encoding technology for the datacenter, data communications, and high performance computing industries. To achieve 100 Gbps, modulators are typically operated in groups of 4 (each at 25 Gbps) using a variety of circuit configurations.
A Polymer Photonics Integrated Circuit (P2IC™) is analogous to an electronic integrated circuit, but incorporates two or more optical functions on a single substrate platform. P2ICs™ are expected to experience an increase in component density, similar to Moore's Law described for ICs, where numerous photonic functions are enabled using electro-optic polymer materials. This results in photonic devices that are scalable -- meaning capable of low and decreasing cost while also increasing performance.
Tom Zelibor, CEO of Lightwave Logic commented, "Less than two-quarters from our initial 10Gbps waveguide modulator press release, our engineering team has pushed the performance to where we can now address the explosive 100Gbps market for optical modulators.
"Enabled by our P2IC™ polymer system, our prototype device is suitable for data rates at 25Gbps, and we believe it can be scaled further to operate up to 50Gbps. A 50Gbps device would be the key to open the door for our company to address the next large market, 400Gbps nodes (e.g., using eight modulators). Our near-term next steps will be to optimize relevant 25Gbps device performance parameters.
"We have continued to attract, recruit and hire specialized world class device engineers to capitalize on our existing momentum, which has attained results ahead of schedule. Importantly, this will accelerate our continued progress in 2017 and beyond. In that effort, we have already begun exploring packaging designs to prepare for customer evaluations.
"We expect that the 25Gbps device will generate significant industry attention as we squarely address powerful, cost-effective miniaturized solutions for both today's 100Gbps, and future 400Gbps higher performance markets."
For more information about Lightwave Logic, please visit the Company's website at following URL: www.lightwavelogic.com
Powered by Lightwave Logic
Read More:
https://investorshangout.com/post/view?id=450...z4fau9uK8A

(0)

(0)
---
$MJ