Whitelist Investors Hangout >
Our website is made possible by displaying online advertisements to our visitors.
Please consider supporting us by disabling your ad blocker.
$LQMT Let's not forget that the


Post# of 51
Posted On: 04/19/2017 12:24:59 PM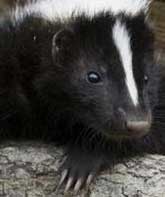 $LQMT Let's not forget that the positive sentiment has been based on performance to date. Prof. Li finalized his buy-in well before the (extended) deadline, became CEO, added impressive members to the BoD, cut some of the deadwood, eliminated the CEO's salary, purchased a new manufacturing facility, and ordered new machines. He also stated his goal to list on NASDAQ.
Prof. Li is bringing exactly what we need: global leadership in BMG licensing and manufacturing.
Just beware of traders trying to shake your shares loose. As we have seen, announcements can be made at any time to cause a sharp rise in our stock. We have also seen that Prof. Li understates and overdelivers.
This is an exciting time. - DMN

(0)

(0)
---
$MJ