eXp World Holdings, Inc. (EXPI)


Post# of 92
Posted On: 04/05/2017 6:12:59 PM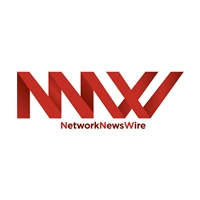 eXp World Holdings, Inc. (EXPI) Projects Agent/Broker Count Will Rise To 5,500-6,500 By Year End 2017
In its recent presentation at the MicroCap Conference in New York, eXp World Holdings, Inc. (OTCQB: EXPI) projected that its count of agents/brokers would be in the range of 5,500-6,500 by the end of this year, according to Glenn Sanford, CEO and company founder. eXp World Holdings is the holding company for eXp Realty LLC and eXp Realty of Canada, Inc. Through these subsidiaries, EXPI operates as a unique 24/7 cloud-based brokerage company that enables agents to earn company stock through production and offers them a percentage of gross commissions earned by other agents they attract into the company. eXp World Holdings finished its year ended December 31, 2016, with 2,401 agents/brokers, and, by March 15, 2017, that number had grown to more than 3,000. The company operates in 43 U.S. states, the District of Columbia, and Alberta, Canada.
Sanford said that EXPI's count of agents/brokers is mushrooming due to several factors. The firm offers stock incentives to agents/brokers and a share of commissions earned by new agents they attract to the company. It also offers low costs versus traditional brick-and-mortar models and immersive 3D cloud campuses for more effective and available training and communication. It represents a significant change from the traditional real estate office model, he told conference attendees, indicating that a high-tech "perfect storm" helped inspire the inception of this different approach to the realty brokerage based on a cloud platform.
Traditionally, the broker/owner or manager of a real estate office is responsible for the growth of agent count, he explained. In EXPI's model, all agents are actively involved in recruiting others to join. Attractive features to new agents include lower costs, high technology training, stock options, and a cloud-based campus. Two of the Wall Street Journal's Top 50 real estate agents have now joined the company, he said.
Sanford told conference attendees that the firm's agents tend to be younger, closer to 40 years of age, as opposed to the typical agent of about 54. He said its three-year vesting program is attractive to new agents, as are the prospects of earning options on company stock and receiving a percentage of commissions earned by company agents they recruit. The three-year vesting is an important tool to retain agents, he said. It serves as an incentive to stay. He also noted that the average commission earned on a sale is a healthy $9,000.
He added that there remains plenty of room for growth for the company, saying that its largest market is currently Texas, where it has more than 800 agents — almost one third of the company. By comparison, in the New York/Connecticut market, he said, the firm has little presence today and only a handful of agents.
For future growth as the company expands, Sanford noted that EXPI is investing in eight or nine developers who are working on a new back-end platform for the company. Sanford said that, because it is cloud-based, the company can quickly grow into any market without the traditional costs of brick-and-mortar.
For more information, visit the company's website at www.eXpWorldHoldings.com
Please see full disclaimers on the NetworkNewsWire website applicable to all content provided by NNW, wherever published or re-published:
http://NNW.fm/Disclaimer

(0)

(0)
---