I just want to preempt the inevitable


Post# of 11873
Posted On: 03/20/2017 7:53:41 PM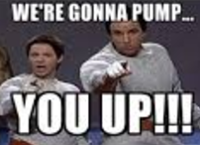 I just want to preempt the inevitable "why isn't it available tomorrow?!?" posts in response to the 8-K $OWCP just dropped.
First, if all you know about psoriasis is that it's a condition which makes someone's skin "red and scaly", you need to arm yourself with more information.
There are in fact
seven
forms of psoriasis [1] and a more accurate description is as follows:
Quote:

---

Psoriasis is a complex disease that is recently considered an immune-mediated, organ-specific (skin, or skin and joints) inflammatory condition, in which intralesional T lymphocytes trigger primed basal stem keratinocytes to proliferate and perpetuate the disease process. [2]

---
Further, and as I've posted previously, you can't appreciate the side-effect free nature of OWCP's CBD cream without knowing the existing FDA Gold Standard treatments for psoriasis are
Methotrexate
and
Cyclosporine
, which can cause liver damage and kidney damage, respectively. [3]
Make no mistake- OWCP isn't bringing a CBD snake oil to market in a few months, it's bringing a new medicine to market that has had outstanding clinical results and is side effect free.
This. Is. Big. OWCP is a Green Unicorn and you're very lucky to be in on the ground floor.
[1]
http://www.webmd.com/skin-problems-and-treatm...is-types#1
[2]
https://www.ncbi.nlm.nih.gov/pmc/articles/PMC2721342/
[3]
http://www.health.com/health/condition-articl...91,00.html

(4)

(0)
---