aw .. the slithering multi speaks


Post# of 38755
Posted On: 03/19/2017 3:58:11 PM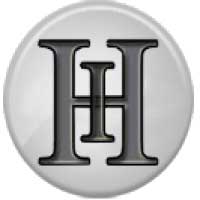 aw .. the slithering multi speaks ..
frustrated due to P2O being fully compliant re: filings and ability to sell off an
asset no longer needed ..

here's to those rumors .. that revealed that there were 2 buyers .. one of whom
(rumor had it) backed out when the septic had to be addressed .. leaving asset (presumably)
sold to the 2nd buyer .. which knowing RH's patterns will be 8k'd *shortly* in due course
===== first addressed ==========
Posted On: 12/30/2016 12:03:04 PM
Posted By: 4kids
take it fwiw .. but *rumor* has it septic has to be replaced which is SOP here in the states .. it may impact the closing date .. but i wouldn't think by much
but when sold .. i'd expect RH files an 8K on the sale
thx for the DD xxxxx .. appreciated
Quote:

---

The property in Allanburg is back on the market..... so says the real estate agent when I asked about it. The first offer fell through, but there is a second offer on it.

I am not putting this info on the other board as promised, until after I see what happens with the second offer, to be dealt with in the new year.

---
4k
=====================
along with every other material event .. undertaken ..

cue the banned multi *long* for the thumbs down
and don't forget the daily loving PM ..
snicker
4kids

(1)

(0)
---