BioPharmX Society of Toxicology Poster Suggests Pr


Post# of 216
Posted On: 03/13/2017 9:51:58 AM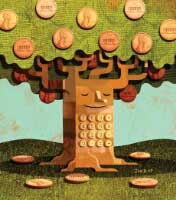 BioPharmX Society of Toxicology Poster Suggests Promise of BPX-01 as Topical Acne Therapy, Highlights Safety

Studies suggest drug is well tolerated and a promising advance in topical acne therapy

MENLO PARK, Calif., March 13, 2017 /PRNewswire/ -- BioPharmX Corporation (NYSE MKT: BPMX), a specialty pharmaceutical company developing products for the dermatology market, will share scientific data at the 55th Annual Meeting of the Society of Toxicology (SOT), which will suggest the company's novel topical gel BPX-01 delivers acne-fighting medication to the target area safely without systemic side effects.

A poster on the research, titled "BPX-01 Toxicological Evaluation of 1% Topical Minocycline Gel," will be presented at the Baltimore meeting from 1:15 p.m. to 4:30 p.m. on March 14 (poster number P511). The SOT meeting is one of the world's largest gatherings of toxicologists.

Oral minocycline is a routinely prescribed antibiotic for the treatment of acne, but because it delivers the active drug systemically, there can be undesirable side effects, such as upset stomach, diarrhea, dizziness and headache. BPX-011 is the first fully solubilized and stable topical gel formulation of minocycline, which had previously been demonstrated to penetrate the skin and to the pilosebaceous unit where acne develops. BPX-01 may improve bioavailability and enable the use of a lower dosage of the drug, which pre-clinical and clinical studies suggest thus far does not enter the blood system in measurable quantities.

"One of the issues that concerns me the most with our current treatment options for moderate-to-severe acne is the systemic exposure to antibiotics, which can lead to antibiotic resistance and other unwanted side effects," said Dr. Joely Kaufman, board certified dermatologist and investigator for the BioPharmX Phase 2b study of BPX-01. "In my practice I try to minimize the length of time a patient is on oral antibiotics to avoid systemic side effects."

"The research to date suggests that BPX-01 topical gel delivers low but potentially efficacious dosages of minocycline to target areas," said Kin F. Chan, executive vice president of research and technology at BioPharmX. "BPX-01 offers promise to millions of people who cannot take oral minocycline to treat their acne, including young children, pregnant women and the many people who are intolerant of systemic antibiotic treatments."

This is the second year BioPharmX is appearing at the SOT meeting. Last year, company researchers shared non-clinical safety and toxicokinetic data for BPX-01. This year's presentation provides an overview of the non-clinical program with special focus on the study data from longer drug exposures with comparisons to the earlier data.

BioPharmX is currently conducting the OPAL (tOPicAL Minocycline Gel) study – a Phase 2b dose finding clinical trial to assess the efficacy and safety of BPX-01 for the treatment of acne vulgaris. The 12-week, multi-center, randomized, double-blind, three-arm, vehicle-controlled study involves 225 individuals, aged 9 to 40, who have moderate-to-severe inflammatory, non-nodular acne vulgaris.

The American Academy of Dermatology calls acne the "most common skin condition in the United States," affecting 40 million to 50 million Americans. The U.S. market for prescription acne medications is estimated at $4 billion.

(0)

(0)
BioPharmX Corporation (BPMX) Stock Research Links



---