B-UP Due Diligence (Rev. 3/10) About


Post# of 41204
Posted On: 03/10/2017 6:04:56 PM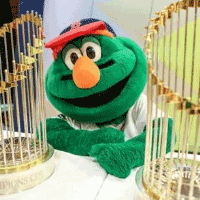 B-UP Due Diligence (Rev. 3/10)
About Ulcerative Proctitis
Ulcerative proctitis (UP), a limited type of ulcerative colitis (UC), is a mucosal inflammatory disease of unknown cause involving only the rectum. When it involves both the rectum and the distal colon, it is called Ulcerative Proctosigmoiditis (UPS). It is characterized by inflammation, redness, and ulcerations of the mucosa. The course of the disease is variable and ranges from complete resolution to easily maintained remission to chronic relapses or refractory disease. Diagnosis can occur at any point in life, with approximately 30-50 percent of patients developing more extensive UC. There is currently no cure. According to estimates provided by GlobalData, the worldwide UC market, which includes products for UP/UPS, is expected to increase at a compound annual growth rate of 4.7 percent, from $4.2 billion in 2012 to approximately $6.6 billion by 2022.
http://www.cellceutix.com/press-release/2016/...-proctitis
Trial Design
The primary objective of the P-o-C trial is to assess the frequency of clinical and endoscopic remission with Brilacidin administered per rectum in subjects with active UP or UPS after 6 weeks of treatment. Secondary objectives include evaluation of safety and tolerability of Brilacidin when administered per rectum, evaluation of clinical remission at Week 2 and Week 4, assessment of systemic exposure and/or pharmacokinetics of Brilacidin when administered per rectum, assessment of the efficiency of Brilacidin by biomarker evaluation of biopsy samples for interleukin (IL)-6 and IL-1beta, and estimation of statistical power for subsequent trial(s) in UP and UPS.
The P-o-C trial will include 18 patients divided evenly into three cohorts. Cohort A is receiving 50 milligrams (mg) of Brilacidin once daily for 42 days. Dosing will be increased to 100mg and 200mg once daily for 42 days for Cohort B and Cohort C, respectively. Endoscopic evaluation of the rectum and mucosa up to 40 cm from the anal verge will be performed at screening and at the end of treatment/Day 42 (± 3 days). Per protocol, a safety committee will review safety and retention data (clinical laboratory findings, vital signs and adverse events) after 21 days of therapy for all six patients in each cohort before proceeding with initiating enrollment in the subsequent cohort.
http://www.cellceutix.com/press-release/2016/...-proctitis
Second Cohort Update (3/8/2017)
All 12 patients experienced a beneficial response, as measured by the Modified Mayo Disease Activity Index (MMDAI).
- At Day 42, the Primary Efficacy Endpoint of Clinical Remission (accounting for Stool Frequency, Rectal Bleeding, and Endoscopy sub-scores) was met in half (n=6) of all patients (3 of 6 in Cohort A; 3 of 6 in Cohort
.
- Among the remaining patients (n=6) in Cohorts A and B not meeting all three criteria for Clinical Remission, two of the three criteria were achieved by all of these patients (defined as a Partial Response).
Patient Quality-of-Life, as assessed by the Short Inflammatory Bowel Disease Questionnaire (SIBDQ), was improved in all 12 patients after six weeks of daily Brilacidin treatment. Specifically, over 40 percent of patients reported significant improvements, ranging approximately from 20 points to more than 50 points higher on the 70-point SIBDQ scale.
http://www.cellceutix.com/press-release/2017/...ve-colitis
Second Cohort Update (1/23/2017)
Site investigators report enthusiastic feedback from patients currently receiving treatment in the second cohort with Brilacidin at 100 mg daily (by retention enema) for six weeks —comments included how the treatment already has greatly improved or eliminated their symptomatic complaints, daily functioning and overall quality of life. There is significant interest by new patients wishing to participate in the third (final) cohort once enrollment opens.
http://www.cellceutix.com/press-release/2017/...d-outcomes
First/Second Cohort Update (12/7/2016)
Review of safety data from the first cohort revealed that Brilacidin, administered for 6 weeks as a retention enema, at 50 mg once daily, appeared well-tolerated, with no measurable systemic absorption detected. This drug profile, at the lowest dose, allowed the approval of dose escalation to the second cohort (100 mg, once daily). Clinically meaningful improvements in symptoms of UP/UPS were also demonstrated in the first cohort, as measured by physician assessments and patient reported outcomes, further supported with endoscopic evaluation of disease activity.
http://www.cellceutix.com/press-release/2016/...ve-colitis
First Cohort Update (10/10/2016)
At Day 42, on the Partial MMDAI (accounting for Stool Frequency, Rectal Bleeding, and Physician's Global Assessment scores), 2 of 4 patients achieved full response (100% reduction) and the other 2 patients had notable improvement (50% reduction).
At Day 42, on the MMDAI (equivalent to Partial MMDAI + Endoscopy score; completed by 3 of 4 patients), 1 of 3 patients achieved full response (100% reduction) and 2 of 3 patients had notable improvement (50% reduction). One patient who had demonstrated a full response on the Partial MMDAI (as defined in first bullet point) did not consent to the final endoscopy, so their data cannot be included in these initial results.
Patient quality of life, as assessed by the Short Inflammatory Bowel Disease Questionnaire (SIBDQ), was improved after 6-weeks of treatment with Brilacidin.
Brilacidin was generally well-tolerated and patients maintained stable normal vital signs during treatment.
http://www.cellceutix.com/press-release/2016/...ve-colitis
First Patient Update (07/18/2016)
Cellceutix has been advised that the first patient in Cohort A remains on study. The clinical site administering Brilacidin to this patient has informed the Company, "Both the patient and the site staff have been amazed how the study drug works as all the symptoms decreased significantly within the 1st week of treatment."
http://www.cellceutix.com/press-release/2016/...-proctitis
Q1 2017 Conference Call
During September we received initial comments on the first patient enrolled in our Phase 2 trial of Brilacidin for the inflammatory bowel disease, IBD, ulcerative proctitis or ulcerative proctosigmoiditis which detailed a significant decrease in symptoms within one week of Brilacidin activity. Early in the current quarter we followed that up with even better news of clinically meaningful improvements in the first four patients of the first cohort who completed the trial at the lowest dosing level. Yes, the lowest grossing level. Dr. Bertolino will provide some more color on the results.
But the key is the fact that Brilacidin concentrations in the patient's plasma at all timeframes were basically undetectable. This is incredibly important in the safety profile that is being built for the FDA.
We believe that a highly effective new drug with minimal systemic exposure will have competitive advantages to capture market share in a market for IBD medicine, the vision gain forecast to client to $9.3 billion in 2019.
Unidentified Analyst
Brilacidin seems to have very broad potential across a number of indications. Can you comment on why you chose to start with inflammatory bowel disease and ulcerative proctitis? Can you expand on the critical path for these indications and what other indications would you consider pursuing?
Leo Ehrlich
There is currently a significant medical need for effective treatment of inflammatory bowel disease. We look for massive markets with unmet needs, so IBD certainly qualified. The simplest way for us to do a proof-of-concept evaluation was to first explore ulcerative proctitis, ulcerative proctosigmoiditis. We have certainly been encouraged by preliminary results if it holds true that we can achieve significant clinical benefits with localized treatment and no significant systemic drug levels. We also anticipate potential for use in expanding IBD indications and in a number of dermatological diseases.
Unidentified Analyst
Dr. Bertolino, can you explain more about what is known of the science underlying the anti-inflammatory actions of Brilacidin?
Arthur P. Bertolino
Brilacidin is an immunomodulatory and anti-inflammatory agent. It inhibits the production of a number of key molecular targets, TNF-alpha, IL- 1 beta, MCP-1, MMP-9 and IL-6. Recent encouraging results in ulcerative proctitis, ulcerative proctosigmoiditis reassure us that the science is meaningful.
http://seekingalpha.com/article/4023682-cellc...transcript
Interim Data
"A: Let me first touch on the ulcerative proctitis (UP) and oral mucositis (OM) trials. The UP trial is progressing smoothly and barring any unforeseen complications, we think that we will have some interim results sometime next quarter. This is a proof-of-concept study, which I believe can have a significant impact on the value of the Brilacidin franchise by serving as a gateway to other gastrointestinal diseases and conditions."
http://seekingalpha.com/article/3988240-inter...olino#alt2
Modified Mayo Disease Activity Index (MMDAI)
Clinical improvement
was defined as a greater than or equal to 3 point improvement from baseline in the total MMDAI score and a greater than or equal to 1 point improvement from baseline in the rectal bleeding subscale of the MMDAI. Secondary efficacy end points included the proportion of patients in
clinical remission
, defined as a score of 0 for rectal bleeding and a combined score of less than or equal to 2 for bowel frequency and physician's assessment using the MMDAI subscales.
https://www.ncbi.nlm.nih.gov/pubmed/19491859
Ulcerative Proctitis
Abstract
Ulcerative proctitis is an idiopathic mucosal inflammatory disease involving only the rectum and is therefore an anatomically limited form of ulcerative colitis. Diagnosis is made based on clinical presentation, endoscopic appearance, and histopathology. Additionally, other etiologies of proctitis are excluded. The course of the disease is variable ranging from complete resolution to easily maintained remission to frequent relapses or refractory disease. Extension of inflammatory changes involving the proximal colon occurs in some cases. Rectal 5-aminosalicylic acid (5-ASA) or steroids are the initial treatments of choice with oral 5-ASA, sulfasalazine, or steroids used for treatment failures or patients unable to tolerate rectally administered drugs. Immunomodulators like azathioprine and 6-mercaptopurine have been used successfully in small groups of patients who have not responded to 5-ASA or steroids. Oral or rectal 5-ASA products maintain remission but long-term steroid use should be avoided. Rare cases may require surgical therapy.
http://www.ncbi.nlm.nih.gov/pmc/articles/PMC2780078/
Foam Preparations
Abstract
Patients with ulcerative colitis uniformly have disease involving the distal colon. When patients have disease limited to the left colon or symptoms suggestive of active rectal inflammation, guidelines recommend topical rectal therapies as first-line agents either as monotherapy or in conjunction with oral products. Rectal delivery modalities offer the advantage of delivering high local concentrations of active medication to the site of maximal inflammation with minimization of systemic side effects. Methods of rectal administration include suppositories, liquid enemas and foams. Suppositories are limited to the treatment of rectal disease, and patients often have difficulty retaining the liquid enema secondary to its high volume and consistency. Rectal foams reliability extend to the descending and sigmoid colon with application. Foams are further characterized by increased viscosity, lower volumes, finer dispersion on the colonic mucosa, and increased adhesiveness to the colonic mucosa compared with liquid enemas. Additionally, rectal foam agents demonstrate equal efficacy to their liquid enema counterparts yet consistently yield better patient tolerance, lower incidence of side effects, and increased patient acceptability. Currently available agents include 5-aminosalicylic acid and corticosteroids, both first and newer generation. This review focuses on clinical trials assessing efficacy, tolerability, and patient preferences for these agents as well as describing the currently available rectal foam products.
http://www.ncbi.nlm.nih.gov/pubmed/21235478
Placebo Response Rate
Experience with foam preparations has demonstrated better retention and adherence, as well as more uniform distribution of medication in the distal colon and rectum, as compared with enemas and suppositories.
Analysis of the individual trials showed that 38.3% and 44% of patients in the budesonide arm achieved remission at 6 weeks as compared with 25.8% and 22.4% of the placebo groups (P=0.0324 and P<0.0001, respectively). Combined results showed a remission rate of 41.2% with budesonide foam and 24% with placebo (P<0.0001).
http://www.medpagetoday.com/meetingcoverage/acg/42311
Current and Future Therapies
Ulcerative Colitis and Crohn's Disease
UC is a gastrointestinal (GI) disease that is localized to the large intestine, or colon, where inflammation can affect either the entire organ or a portion of it. Approximately 1.86 billion patients have been diagnosed with UC globally, with 1.54 billion patients currently receiving treatment. Traditional therapies have yielded $4.18 billion in annual sales around the world, a figure expected to increase to $6.85 billion by 2022 with the approval of various pipeline drugs.
CD can affect any part of the GI tract, but most commonly involves both the large and small intestines. Although CD is more severe than UC, the global prevalence is much lower, with only 1.3 million patients diagnosed and 0.8 million who currently receive treatment. Still, traditional therapies have resulted in an impressive $3.17 billion in global market sales, which is predicted to increase to $4.20 billion by 2022.
http://www.ncbi.nlm.nih.gov/pmc/articles/PMC4123809/
Mesalamine in the Treatment and Maintenance of Remission of Ulcerative Colitis
Abstract
Ulcerative colitis (UC) is a chronic disease of the GI tract that is characterized by mucosal inflammation in the colon. Mesalamine (mesalazine) is a 5-aminosalicylic acid compound that is the first-line treatment for patients with mild-to-moderate UC. There are multiple formulations of mesalamine available, primarily differentiated by their means of delivering active mesalamine to the colon. Mesalamine has been demonstrated in randomized controlled trials to induce both clinical response and remission, and maintain clinical remission, in these patients. It has few serious adverse effects and is generally well tolerated by patients. The main areas of uncertainty with use of mesalamine in patients with UC center on the optimal dose for induction of response, how to maintain patient adherence and the role of mesalamine in cancer chemoprophylaxis. Generic forms of mesalamine have yet to be approved by regulatory bodies in the USA.
https://www.ncbi.nlm.nih.gov/pmc/articles/PMC3314328/
Potential Market
The global ulcerative colitis (UC) market value will increase steadily over the coming years, growing from almost $4.2 billion in 2012 to approximately $6.6 billion by 2022, at a Compound Annual Growth Rate (CAGR) of 4.7%, according to a new report from research and consulting firm GlobalData.
Johnson & Johnson (J&J) has been continually dominating the UC market due to the success of Remicade. However, Remicade's patent is set to expire between 2015 and 2018, which will knock J&J's sales down from approximately $2 billion in 2012 to $1.5 billion by 2022, according to GlobalData.
Another key player in the UC industry, AbbVie's Humira, will also lose its patent during the forecast period, with sales slipping from $1.2 billion in 2012 to $569 million by 2022.
https://healthcare.globaldata.com/media-cente...globaldata
http://www.prnewswire.com/news-releases/anti-...52061.html
Dr. Francis A. Farraye – Scientific Advisor, Gastroenterology
Dr. Francis A. Farraye serves as Professor of Medicine, Clinical Director, Section of Gastroenterology and Co-Director, Center for Digestive Disorders, at Boston University School of Medicine. Dr. Farraye is a Fellow of the American College of Physicians, American Society of Gastrointestinal Endoscopy, American Gastroenterological Association and the American College of Gastroenterology. Across his professional career, he has published over 350 original manuscripts, abstracts and book chapters, with particular clinical interest in inflammatory bowel disease and colorectal cancer. Dr. Farraye has been named Humanitarian of the Year by the New England Chapter of the Chrohn's & Colitis Foundation of America. Dr. Farraye received a MD from Albert Einstein College of Medicine in New York and a MSc (Epidemiology) from Harvard University.
http://www.cellceutix.com/senior-management-1/
Books
Questions & Answers About Ulcerative Colitis
https://books.google.com/books?id=45iIz7k14pw...mp;f=false
Curbside Consultations in IBD: 49 Clinical Questions
https://books.google.com/books?id=JQaR2Sk2Ek4...mp;f=false
Presentations
Health Maintenance for your IBD Patient (Slide 104)
http://www.galamericas.org/dallas/library/PPT...isease.pdf
The role of chromoendoscopy in ulcerative colitis patients: Should we incorporate the SCENIC recommendations? (Slide 10)
http://advancesinibd.com/archive/2015/present...BD_Med.pdf
Publications
https://www.researchgate.net/profile/Francis_...blications
YouTube
Diagnosis and Management of Colorectal Neoplasia in Inflammatory Bowel Disease
https://www.youtube.com/watch?v=kV5-9qwetmc

(6)

(0)
---