BUSINESS INFORMATION REPORT Confidential,


Post# of 11887
Posted On: 03/08/2017 6:41:51 PM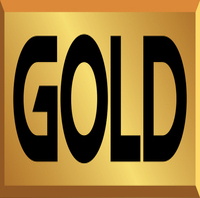 BUSINESS INFORMATION REPORT

Confidential, this information is provided by D & B to :895155002 Subject to the terms and conditions of your
contract.

TEVA PHARMACEUTICAL INDUSTRIES LIMITED
Subscriber No: 895155002 , Reference: Tal, Report

compiled Jun 16,2016




A DD RE S S AN D ID E N T IF IC A T IO N
TEVA PHARMACEUTICAL INDUSTRIES LIMITED
5 Bazel PETAH TIKVA 4951033
P.O.B. 3190 PETAH TIKVA 0
TEL +972-2-9411717 /+972-3-9267267 /+972-3-9267384
FAX +972-3-9234050
DUNS NO. 60-002-9649
ACTIVITY: Manufacturing: Medicinal chemicals
( SIC Code : 28330100 )
S U M M A RY
STARTED 1944 EMPLOYEES 44945 employees
LEGAL STAT Public company traded on a Stock Exchange CONDITION stable
REG. NO. 52-001395-4 TREND strong
Consolidated income $ 19,652,000,000 (2015)


**THIS IS THE BEST STUFF HERE**Remember this a TEVA Report on their activities!**

20/07/2015:
Further to the info that subject approached One World Cannabis in order to
start negotiations for the purchase of patnents, it should be noted that
companies engaged in the line and mainly traded on the NYSE, surge by tens of
hundreds of percentages with each announcement of progress or additional
achievement in the development of products on the basis of the plant. 2,500
patents are presently registered in the line and another 20 are waiting for
approval. In Israel 460 patents are registered and another 10,500 are waiting
for approval. The largest buyer of the patents in the line is Sanofi Avantis
which has already bought 39 patents in the cannabis line, followed by Paizer
with 25 patents.


20/07/2015:

One World Cannabis recenetly reported results of research carried out at the
Sheba academic-medical center in which it was found that 60% of the common
Melanoma cancer cells died within 24 hours after the team examined how they
are affected by the active ingredients of the plant (THC and CBD) in various
dosage. The company is in the initial stage of developing a drug based on
cannabis for the treatment of cancer, but following the results it already
started to develop the drug by prescirption and license (in Israel) for those
entitled to medical cannabis who suffer from common Melanoma. It appears
subject asked One World to start negotiations for the purchase of its patents.





https://www.dnb.com.tw/Report/Sample/BIR_Israel.pdf



** Again, This is TEVA Report of their activities, They admit they approached One World Cannabis to buy our Patents!

** If we have no Patents as basher morons say, How could a multi Billion Dollar TEVA approach us to BUY our Patents?

That is Proof Our patents exist and we own the Patents and they are wanted by a Multi Billion Dollar Company!


We're going to be RICH!


LOVE IT!



(17)

(0)
---