$PULM correction at support $3.57 Website htt


Post# of 20
Posted On: 03/07/2017 5:27:05 PM
$PULM correction at support $3.57

Website



Harvard Scientist Points to Pulmatrix's Inhaled Drug Delivery
Innovation to Help Fight Lung Disease
ACCESSWIRE via CMTX - Wed Feb 08 ,


Many Seeking Alpha articles
https://encrypted-tbn3.gstatic.com/images?q=t...FUI7EwCRRD

Last 10 trades



10/Q 11/4/16
O/S 14,701,564 - Ultra low float.
with 148,962 shares of common stock deliverable
on a delayed basis pursuant to restricted stock
units that have vested.




news
and filings

Stock technical analysis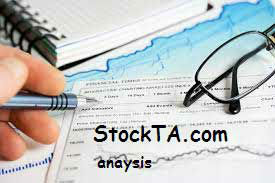 88% x 100%
Strong buy



Pulmatrix, Inc., a clinical stage biopharmaceutical company, engages in developing inhaled therapies to address serious pulmonary diseases using its inhaled Small Particles Easily Respirable and Emitted (iSPERSE) technology. The company's proprietary product pipeline focuses on advancing treatments for rare diseases, including PUR1900, an inhaled anti-fungal for patients with cystic fibrosis, as well as PUR1500, an inhaled product for the treatment of idiopathic pulmonary fibrosis. It is also developing PUR0200, a branded generic in clinical development for chronic obstructive pulmonary disease. The company has collaboration with Capsugel to develop inhaled therapeutics to treat serious pulmonary diseases. Pulmatrix, Inc. was founded in 2003 and is headquartered in Lexington, Massachusetts.


(0)

(0)
Pulmatrix, Inc. (PULM) Stock Research Links



---