12 Milestones for 2017 1-3.


Post# of 11867
Posted On: 03/06/2017 1:15:38 PM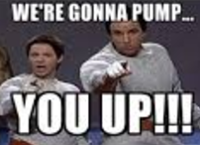 12 Milestones for 2017
1-3. Generate revenue via worldwide psoriasis cream sales, posting sales figures for Q2, Q3, and Q4.
4. Seek fast-track approval for testing cream on other skin ailments, such as eczema, rosacea, seborrheic dermatitis, and acne (?). With safety testing already completed on the formulation for psoriasis, approval for testing for other skin conditions should be expeditious. Approval for alternate use trials by Q3 seems plausible to me.
5. With money coming in from cream sales, have OWCP retain a top IP law firm such as Ropes & Gray or MoFo to assist with patent protection and licensing agreements.
6. Secure additional financing to accelerate the pace of sublingual treatment trials. With revenue coming in, secure a line of credit or seek an investment from a private equity firm. Just like having Emilia Cosmetics and Medmar putting up $300,000 each was a vote of confidence in OWCP, having JPM issue a $10 Million line of credit or having a private equity firm like Apollo taking a small stake would put OWCP in league with big board biotech companies.
7. Uplist. Once OWCP is trading steadily over $1, seek counsel to uplist.
8. License sublingual tablet to other biotech companies. Success begets success. Once OWCP is better known, expect companies to come out of the woodworks and pay licensing fees for the sublingual tablet. With each successful deal inked, a press release of "Company X is please to announce it has entered into an agreement with OWC Pharmaceuticals to license OWCP's sublingual tablet technology, which Company X will use in clinical studies for it's trails of XYZ to treat [disease]. Company X CEO blah blah said, "We are so excited to license OWCP's delivery mechanisms as it allows very precise control of dosing. Inhaling cannabis in a doctors office is crude and unscientific…" will be a monthly occurrence.
9. Gain approval for multiple myeloma trials in humans.
10. Gain approval for study of formulation to treat fibromyalgia in humans.
11. Gain approval for study of formulation to treat PTSD in humans.
12. Gain approval for study of formulation to treat migraine in humans.
So there you have it, a very plausible list of 12 hammers that OWCP can easily drop in 2017. I'm having fun imagining what each and every one will do to our share price!
Go $OWCP!
(Originally posted on 1/21/17)

(7)

(0)
---