BMXC : Bemax Inc. Announces Private


Post# of 2049
Posted On: 03/02/2017 11:38:30 AM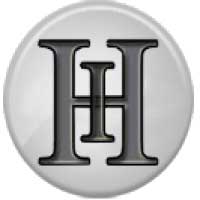 BMXC : Bemax Inc. Announces Private Label Agreement with North American Diaper Company
Bemax Inc. Announces Private Label Agreement with North American Diaper Company
DALLAS, GA--(Marketwired - March 02, 2017) - Bemax Inc. (OTCQB: BMXC), a growing global distributor of Disposable Baby Diapers, is pleased to announce today that it has entered into a multi-year private labeling agreement with North American Diaper Company (NADC), a leading U.S. manufacturer of value-priced, eco-friendly disposable baby diapers it sells throughout the U.S. and globally which are known for great value and optimum performance.
Pursuant to the terms of the agreement, Bemax will purchase, sell, export, and distribute Mother's Touch disposable diapers in private labeled format and in Bemax packaging not trademarked by NADC.
"We are very pleased with this alliance as it further strengthened the advantages of our private label brands, and complements our current distribution plan for the U.S. market," said Taiwo Aimasiko, CEO of Bemax Inc. "We look forward to fostering this relationship with NADC and believe that this agreement, along with others in the coming months and year, will fortify our position as a growing global distributor of disposable diaper products."
This press release is in reference to the 8K document filed with the SEC on March 2, 2017.
About Bemax Inc.
Bemax Inc. exports and distribute Disposable Baby Diapers from U.S. to emerging global markets. We also export our private label brands from manufacturers in Asia and distribute to other growing markets. Bemax focuses on an extensive and far-reaching global network among wholesalers, large discounting retailers and supermarkets as well as entry into the ecommerce arena to reach households directly through subscription orders. We focus to supply our clients with disposable baby diapers from manufacturers in North America where quality is superior. Please visit the company website at www.bemaxinc.com.

(1)

(0)
---