eXp World Holdings, Inc. (EXPI)


Post# of 92
Posted On: 02/21/2017 7:23:17 PM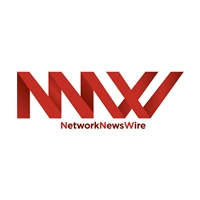 eXp World Holdings, Inc. (EXPI) Still Growing Despite the 2016 Drop in Housing Affordability
At the end of 2016, the Federal Reserve announced that it would be raising its key interest rate for the first time since the housing bubble burst between 2005 and 2006. According to an article on Realtor.com (http://nnw.fm/yq2Tv), the interest on a 30-year fixed rate mortgage is expected to grow from under 4.2% in 2016 to anywhere between 4.5% and 5% by the end of this year.
Despite the rise in home prices slowing, they are still expected to go up 4% in 2017. In addition, Realtor.com (http://nnw.fm/xaZG4) reported 12% less available homes for sale in November 2016 than in the previous year. Despite a shortage of homes on the market, the U.S. Commerce Department's new residential sales report (http://nnw.fm/y746P) stated that permits to put up new residences fell in November 2016. This was accompanied by fewer home constructions during the month, down nearly 20% below the revised October 2016 estimates. With the rise in mortgages and home prices, coupled with the low inventory of houses on the market today, buyers are expected to struggle to find their perfect homes.
Although the end of 2016 showed cause for concern for real estate businesses across the country, inventory for January moved at a 4% faster annual rate (http://nnw.fm/obP83). This stronger than usual off-season has left a low volume of available homes for sale with very high prices. But this dip in volume has not halted the rising interest in eXp World Holdings, Inc. (OTCQB: EXPI), holding company of eXp Realty LLC, or its growth.
The agent-owned, cloud-based real estate brokerage has continued to see a significant rise in new agents and brokers, with a growth rate of over 100% thanks to its technology revenue sharing and ownership. The company has accepted over 100 new agents and brokers into its team in the month of February alone, leading to more virtual meetings with a significant growth in attendance.
The company's stock price has been powering higher for the best part of two years, reaching $3.96 per share in afternoon trading on Tuesday. EXPI recently announced the addition of its newest team member, real estate veteran and former quarterback for the Los Angeles Rams Vince Ferragamo.
For more information, visit the company's website at www.eXpWorldHoldings.com
Please see full disclaimers on the NetworkNewsWire website:
http://nnw.fm/Disclaimer

(0)

(0)
---