Today I had the distinct pleasure


Post# of 38701
Posted On: 02/18/2017 8:26:55 PM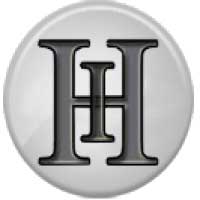 Today I had the distinct pleasure of meeting with a few shareholders, including papa nasty and another member of this board - as well as Tony and members of the new company - for a luncheon to discuss where the company currently sits. I'll start by saying that everyone who attended was extremely enthusiastic after Tony's presentation showing the discipline that this new company has been given. It was a complete 180 from the nonsense we dealt with at the 2015 shareholders meeting. All in all, there were close to 20 attendees, ranging from multi-million-dollar investors to guys like me. The quality of the content presented, as well as the questions asked over the course of the 3-hour meeting, was more than enough to give me back the confidence I lost when Igor and Russell were flying the bird right into the ground.
The main point of Tony's presentation was this: Baltia Air Lines, Inc., as we know it, no longer exists. It died when he became CEO and created a serious, exciting, structured company with a laser-like focus and clear path toward certification. We're AMERICA'S newest airline; Baltia was nothing more than a stepping stone for where we are today.
The company's plan for expanding flight routes was extremely impressive. As an international airline, they're is poised to create a niche for high-demand flights to regions where tourism and traffic are high. And we'll get to do so with more than one aircraft. I do suspect that the company's fleet will expand much faster than we think.
THERE WILL BE NO MORE PRIVATE PLACEMENT. And nor has there been for quite some time. They're done diluting the value of our shares. Want to own stock? Buy it on the open market. They have a very intelligent plan to raise capital without diluting our shares. Financing the rest of certification won't be a problem. Trust me.
Tony is committed to removing the tarnished image of Baltia. The new company will be a rebranding to show investors and consumers that this is a serious airline with a goal to service multiple international destinations with non-stop, high-profit margin flights with an outstanding passenger experience. One of the most satisfying changes I've witnessed from the new management is the focus on making this an airline you'll want to fly, not just another leaf on the tree. Give the customer an awesome experience, and they'll come back everytime (just like Emirates).
My personal opinion is that Tony is so focused on the certification that he'll never allow any outside entity, to jeopardize our investment by taking majority share. This is his ship, and he'll steer it the way he deems fit to get us in the air. And unlike Igor, he actually knows how to do it. That being said, as always, I was impressed by how open-minded Tony is to new ideas and being considerate of everyone's voice and opinion, without coming across as indecisive.
The new guys at the company who attended the meeting were young, sharp, talented individuals. I have no doubt that their commitment to getting us certified is based on a genuine belief in the vision set forth by Tony.
I'll end by mentioning that I expect every single one of you to attend the SH meeting and that you should expect it to be the best one you've ever attended. I anticipate a huge crowd and a lot of exciting news over the weeks between now and April. You'll want to be there.
Needless to say, I haven't covered everything, so I'll be throwing up more posts as I think of stuff to add. If anyone has questions, please feel free to ask me either here or in private.

(29)

(0)
---