eXp World Holdings, Inc. (EXPI)


Post# of 92
Posted On: 02/06/2017 5:56:59 PM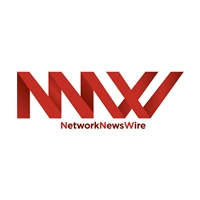 eXp World Holdings, Inc. (EXPI) Hires BDO USA, LLP as Its Accountant
eXp World Holdings, Inc. (OTCQB: EXPI), in a February 3, 2017, SEC 8-K filing (http://nnw.fm/uRi8R), announced that it has changed accounting firms, hiring BDO USA, LLP (BDO) as its registered independent accountant and dismissing WSRP, LLC (WSRP). The change was made effective at the time of announcement.
EXPI originally engaged WSRP, LLC in September 2015. The board of eXp World Holdings approved the change in accounting firms, effective February 3, 2017, for its year ended December 31, 2016. In the SEC filing, EXPI reported that it had no differences with WSRP regarding accounting principles, disclosures in its financial statements, or auditing scope and procedures.
In a January 27, 2017, SEC Form D filing (http://nnw.fm/NhP3Y), the company also reported the status of its exempt offering of $3.5 million in securities. It reported that it has recorded sales of $760,000 from 12 investors, leaving EXPI with $2,740,000 remaining to be sold. Proceeds from this offering are expected to be used to fund the company's working capital for ongoing operations.
eXp World Holdings subsidiary eXp Realty LLC is a cloud brokerage, agent-owned company. It reported 2,401 real estate brokers and agents on its platform at year-end 2016.
The company's real estate concept utilizes the internet and a cloud-based office environment in order to eliminate redundant payroll costs and cut margin-eroding expenses normally associated with brick-and-mortar operations, such as rent, utility expenses, and furnishings. Instead, EXPI can spend more heavily on training its realtors and agents using advanced technologies.
A Fundamental Research Report (http://nnw.fm/S9mZf) on the company issued last year projected EXPI's volume in 2017 at $72 million.
For more information, visit the company's website at www.eXpWorldHoldings.com
Please see full disclaimers on the NetworkNewsWire website:
http://nnw.fm/Disclaimer

(0)

(0)
---