Top Reasons to buy Franchise


Post# of 417
Posted On: 02/06/2017 10:18:59 AM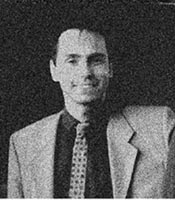 Top Reasons to buy Franchise Holdings International (FNHI)
Franchise Holdings International (FNHI) has only 68M shares outstanding, no history of significant dilution or AS increases or RS, has minimal debt with over $300 000 in assets, very healthy indeed!
Franchise Holdings International (FNHI) is current and fully reporting trading under the symbol FNHI on the OTCQB and as part of it's growth strategy to increase shareholder value is preparing to be listed on the Canadian Stock Exchange.
Through their wholly owned subsidiary TruXmart they have quickly become one of the leaders in tonneau covers for all of the most prominent pick up trucks available in North America. This small company is set to post revenues of over half a million dollars for 2016, a number that will be dwarfed by 2017 revenues! Forecast put revenues at a breathtaking $50 million in the next few years! Orders are backlogged as their products grow in demand! Sales are growing exponentially, for the last reported quarter sales were up a whopping 98% while distributor sales increased a stunning 981% and show no signs of slowing down!
It's no wonder then that INSIDERS have acquired over 38 million shares since May of 2015, follow the insiders, no-one know better what is coming than the insiders. When insiders acquire this many shares you better believe that that is a STRONG BUY signal to the rest of us!
The stock is completely undervalued due to being under the radar! With it's amazing small share structure the share price of Franchise Holdings International (FNHI) should be currently in the 25-50 cent range but is trading in the 2 cent range presenting a gift for astute investors and the potential for thousand plus percentage gains. The float verified by the transfer agent is listed as 185,722 shares, you can easily see why this stock will move on air with even the slightest volume!
Franchise Holdings International (FNHI) through their wholly owned subsidiary TruXmart has developed multiple products for all of the most prominent pick up trucks available in North America.
TruXmart sells its products through master warehouse distributors, dealers, and online retailers in Canada and the U.S. These numbers are growing on a daily basis as are increasing sales through online retailers. They have major distribution centers in New York and in California. The company has also announced the opening of multiple distribution centers in Latin America.
Blue skies are ahead TruXmart revenues are projected to grow to a breathtaking $50,000,000 within a few years according to CEO Steven Rossi.
TruxMart is also involved in cutting edge development of a tonneau cover known as the Alpha Helios tonneau cover. This Helios cover is capable of producing up to 400 watts of electrical current through three-four solar panels, will be designed to work with the electric and electric hybrid light duty trucks, now creating a presence in the market.
These trucks feature Li-ion battery packs coupled to an internal combustion generator delivering 80 miles of all-electric driving and extended range with hybrid efficiency. Patented and ready for final development, the Helios cover will open the way for TruXmart to work with these manufacturers who will be a growing factor in the marketplace within one-two years. Look for a partnership with electric car leader Tesla (TSLA).
While clearly a fast rising star Franchise Holdings International (FNHI) has quickly captured a niche and leadership roll in the billion dollar a year Tonneau cover industry. The likelihood of a buyout by a larger player in the auto industry is highly probable, in fact those negotiations may be happening behind the scenes right now. The website of Franchise Holdings International (FNHI) has been taken down and visitors get the message, "We apologize but a new TruXmart website is under development."
With a new listing on the Canadian stock exchange now is a prime time for a potential buyout. Any confirmation of a buyout would send shares of Franchise Holdings International (FNHI) to dollar land and would be life changing for those lucky shareholders fortunate to be holding shares!

(0)

(0)
---