Whitelist Investors Hangout >
Our website is made possible by displaying online advertisements to our visitors.
Please consider supporting us by disabling your ad blocker.
$LQMT Liquidmetal Technologies,


Post# of 51
Posted On: 01/26/2017 11:35:18 AM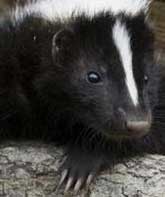 $LQMT Liquidmetal Technologies, Inc. Rapidly Executing Plans in 2017
From a chart standpoint, LQMT has been providing just the type of price action and volatility that is conducive to making large gains over a short span of time.
Over the past six months, the stock has logged no less than three separate upswings in the neighborhood of 50% or more.
More recently, the PPS has been on the rise, with shares today changing hands for as much as .25 inside of the first hour.
The solid moves on the chart for Liquidmetal Technologies, Inc.
(OTCMKTS:LQMT) have perhaps been helped along by a pair of recent press statements about the company's current projects, including the purchase of a vital piece of equipment, as well as the landmark announcement of a new headquarters.
About Liquidmetal Technologies, Inc.
Liquidmetal Technologies, Inc. is a materials technology and manufacturing company that develops and commercializes products made from amorphous alloys.
The primary business of the Company is to develop and manufacture products and applications from amorphous alloys.
The Company designs, develops, manufactures and sells products and components from bulk amorphous alloys to customers in a range of industries.
The Company's Liquidmetal family of alloys consists of a range of bulk alloys and composites that utilize the amorphous alloy technology. It also partners with third-party manufacturers and licensees to develop and commercialize Liquidmetal alloy products.
It designs, develops and produces components for non-consumer electronic devices utilizing its bulk Liquidmetal alloys. Its product categories in the non-consumer electronics field include aerospace components, defense parts, medical devices, sporting goods, leisure products, automotive components and industrial machines.
Liquidmetal Tech Orders New Equipment
A couple of weeks ago Liquidmetal Tech announced that it had ordered an "amorphous metal molding machine" from its Licensee, Eontec Co., Ltd. The machine design is based on a die casting platform and is complementary to the injection molding machine developed with Engel. Delivery of the machine is expected in March 2017.
Paul Hauck, Executive Vice President of Sales and Marketing, said: "The machine technology that we are purchasing from Eontec will allow the manufacture of larger parts, up to 300 grams, and will allow us to offer lower cost parts made possible with larger higher-cavitation molds. The machine capabilities from both Eontec and Engel are expected to significantly broaden the number of possible applications across multiple markets. In parallel to this order, our sales team is reviewing past customer opportunities for candidate parts that could be served with the larger capacity machine." (Source: Businesswire)
Liquidmetal Tech Buys New HQ
Just a week later, last Wednesday, LQMT announced that it had entered into an agreement for the purchase of an approximately 41,000-square-foot building located in Lake Forest, California for approximately $7.8M. The Company expects to close the property purchase on February 17, 2017.
"We are very excited about the purchase of our new corporate office and manufacturing facility. The new facility will allow us to expand our manufacturing capabilities in line with our overall strategy to prepare the Company to be the global leader in amorphous alloy production," said Professor Lugee Li, Chairman and CEO at LQMT. (Source: Businesswire)
Original article
http://streetregister.com/2017/01/25/liquidme...s-in-2017/

(0)

(0)
---
$MJ