Women's March on Washington DC


Post# of 30198
Posted On: 01/22/2017 12:26:47 PM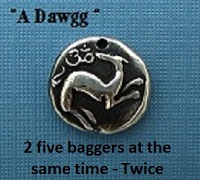 Women's March on Washington DC January 21st 2017

Website



Legal support for illegal immigrants
Yes. There will be immigration attorneys working with
criminal defense attorneys in the event noncitizens are
arrested at the march.
CONTACT PAROMITA@NIPNLG.ORG
if you are planning to bring groups or delegations of noncitizens to the
March and have questions

SPONSORS
Exclusive Premiere Sponsor



Presenting Platinum Sponsor


Social Justice Partners

Movement Friends


#Unity Principle
PDF download
Unions for all workers, Abortion, Queer rights, ERA Amendment, Open Borders,Government Employment, Occupy Wall Street, Black Lives Matter, Gender Justice is Racial Justice, Ending Racial Profiling, Federal Re-training for Police officers, Free College Tuition with Federal Control of Classrooms, Slow Down the Arrests of Women, Affirmative Action(in reverse) for prisons, Gender Identity Education for children (federal), Do Away with the War Economy - Uplift Pacifism, Support U.N.Declarations, Support Bernie Sanders, Gun Control, Global Climate Warming, Communist Party U.S.A., Yoga as Spiritual Practice, Socialism, Feminism, Global Citizenship, Hip Hop Caucus, MoveOn.org, Federal Diversity Training for all, Tech Coders for Socialists, Secular Society period, Sexual Interest as love, Zahra Billoo / speaker at the march Believes we should not honor American Soldiers killed but honor Dead muslims instead.( linked to the Muslim Brotherhood & Sharia for the world), Sex Workers Rights Movement, Anti Electoral College, World Open Migration, Paid family Caretakers, Gender Justice Identity Politics,

Member Partners:
(with posters for sale & the list of speakers below that)

#VOTEPROCHOICE
1199 SEIU
18MillionRising
350.org
50/50 Project
5050 Congress, Inc.
52 Feminists
9to5, National Association of Working Women
A Better Balance
A is For
A. Philip Randolph Institute
ACCESS Michigan
Adhikaar
The Advancement Project
Advocates for Youth
AFL-CIO
African Communities Together
AFSCME
Alive Inside Foundation
Alliance for Justice
Alliance for Quality Education
Alliance of Nurses for Healthy Environments
Alliance for Women in Media
All Out
AMAR International
Ameinu (Our People)
America's Voice
The American Association of University Professors (AAUP)
American Association of University Women (AAUW)
American Atheists
American Civil Liberties Union (ACLU)
American Constitution Society
American Families United
American Federation of Teachers, AFL-CIO
American Humanist Association
American Indian Movement
American Jewish World Service
American Medical Women's Association
Americans for Conservation + the Arts 501c3
Americans for Democratic Action (ADA)
Americans for Indian Opportunity
Americans United for Separation of Church and State
Americas for Conservation + the Arts
Amnesty International
The Amplifier Foundation
Arab American Association of New York
Art and Resistance Through Education
ART NOT WAR / Humanity for Progress
Arte Sana
ArtUnited
ASHA For Women
Asian American Legal Defense and Education Fund (AALDEF)
Americans Advancing Justice - AAJC
Asian Americans Advancing Justice - ALC
Asian Americans Advancing Justice - Atlanta
Asian Americans Advancing Justice - Chicago
Asian Americans Advancing Justice - Los Angeles
Asian Pacific American Labor Alliance, AFL-CIO (APALA)
Asian Pacific Environmental Network (APEN)
Association of Black Women Attorneys (ABWA)
Association of Flight Attendants-CWA
Athlete Ally
Autonomedia
The Autonomous Womyn's Front
B Stigma-Free
Baltimore County Green Party
Be Kind for Lyme
Bend the Arc Jewish Action
Best of Life
Beyond Nuclear
Black Business Network Exchange
Black Girls Rock
Black Ladies International Incorporated
Black Lives of Unitarian Universalism
Black Women's Blueprint
Black Women's Roundtable
Black Youth Vote! (BYV!)
Bold and Boundless
Bosnian-North American Women's Association
Brady Campaign to Prevent Gun Violence united with Million Mom March
Breakthrough
Brick x Brick
The Brotherhood/Sister Sol
Brown Boi Project
Bus for Progress
BUST
California Coastkeeper Alliance
California Immigrant Policy Center
Camions of Care
Campaign for Youth Justice
CASA de Maryland
Catapult.org
Catholics for Choice
CeaseFirePA
Center for American Progress
Center for Biological Diversity
Center for Constitutional Rights
Center for Educational Excellence in Alternative Settings
Center for Emergent Diplomacy
Center for Popular Democracy
Center for Health and Gender Equity (CHANGE)
Center for Inquiry
Center for Justice and Accountability
Center for Relationship Abuse Awareness
The Center For Reproductive Rights
Change The Ratio
Children's Firearm Safety Alliance
CHIRLA
Citizens for Juvenile Justice
Civil Liberties & Public Policy Program
Cleveland Action Democrats
Climate First!
Coalition Against Gun Violence
Coalition for Asian American Children & Families (CACF)
Coalition for Post Tubal Women (CPTwomen)
The Coalition of Nasty Women
Coalition to Stop Gun Violence
CODEPINK
theCollectiveShift
Color Of Change
Colorado Springs Feminists
Common Conversation
Common Defense
Communications Workers of America
Communist Party USA
Communities United for Police Reform
Connecticut Juvenile Justice Alliance
Convergence
Council on American Islamic Relations (CAIR)
Council on American Islamic Relations - Connecticut (CAIR-CT)
Council on American Islamic Relations - San Francisco Bay Area
Covenant Baptist United Church of Christ
CTZNWELL yoga
CultureStrike
Cultures of Dignity
Dayton Women's Rights Alliance
The DC Alliance of Youth Advocates
DC Lawyers for Youth
DC Survivors and Advocates for Empowerment
Deaf Grassroots Movement
Define AmericanDemList
Democracy Spring
Democratic Socialists of America
Democratic Women of Sullivan County
Demos
Disability Action for America
DisabilityMarch.com
Diverse Disability Media
Doctors for America
DoubleDutch
The Dream Corps
The Earth Day Kids
Earth Day Network
East Coast Asian American Student Union
East Point Peace Academy
Ecology Center
Economic Policy Institute
EcoWomen
Elder-Activists
Elephant Circle
Ellevate Network
Emerging Visual Realities
EMILY's List
Empower HER Business
Empowerment Self-Defense Alliance
Equal Rights Advocates
Equality Equation
Equality Now
ERA Action
ERA Coalition
ERA Minnesota
Everything Girls Love
Every Voice
ExpertClick's NewsReleaseWire
Fairness Campaign
Faith in New York
Family Values @ Work
Federation of Protestant Welfare Agencies
Fem Federation
FEM Inc.
Feminist.com
Feminist Majority Foundation
FemInUs
Fig Tree Revolution
Forward Together
FREE THE NIPPLE
Free Minds Book Club & Writing Workshop
GABRIELA Washington, D.C.
Gathering For Justice
Genders & Sexualities Alliance Network (GSA Network)
Gender Action
Gender at Work
Georgetown University College Democrats
Georgia Latino Alliance for Human Rights – GLAHR
GirlForward
Girl Be Heard
Girl Rising
Girlfriends Pray
Girls Republic
Girls Rock Camp Santa Barbara
Girls Who Code
Girls With Ideas
Give Lively
GLAAD
GLBTQ Legal Advocates & Defenders (GLAD)
Global Citizen & CHIME FOR CHANGE
Global Fund for Women
Global Momenta
The Global Women's Institute
Global Women's Strike
GLSEN
GOOD
Got a Girl Crush
Grandmothers Against Violence
Grassroots Action New York
Grassroots Global Justice Alliance
GreenLatinos
Greenpeace USA
Green Building Pages | Green Product Pages
Green For All
GRL MAG
Hazon
Higher Heights
HIPS
Hip Hop Caucus
Hmong Innovating Politics
Hollaback!
Hope and Love Inc
The Human Right to Family Planning Initiative
Human Rights Campaign
Human Rights Watch
IBEW Local 48
iFundWomen
IKAR
The Incarcerated Nation Corp
Indian American Democratic Club
Interfaith Center of New York
International Association for Feminist Economics
International Domestic Workers Federation
International Women's Convocation
International Women's Health Coalition
Ipas
J.O.I. Strategies - Justice Opportunity & Inclusion
Jackson the Film
Jan. 21 Teach-in
Japanese American Citizens League
Jewish Council on Urban Affairs
Jewish Social Justice Roundtable
Jewish Women's Foundation
Jews for Racial & Economic Justice (JFREJ)
Jewschool
Justice For Families
Justice Policy Institute
JustLeadershipUSA
Just Planet
Katrina's Dream
Kentuckians For The Commonwealth (KFTC)
Keshet
Khmer Girls in Action
The Kitchen
Korean American Resource and Cultural Center
Korean Resource Center
Koreatown Immigrant Workers Alliance
The Kyle Jean-Baptiste Foundation Inc.
Lab/Shul
Labor Council for Latin American Advancement
Labor Project for Working Family
Ladies' Night
Lady Parts Justice
Lawyers Committee for Civil Rights Under Law (LCCRUL)
Lawyers for Good Government
Leadership Conference on Civil & Human Rights (LCCHR)
League of Conservation Voters
League of United Latin American Citizens
League of Women Voters
Left at 50
Legal Momentum
TheLi.st
Life Camp Inc.
Love Warriors of Momastery
Lower Eastside Girls Club
LPAC
MADFree
MADRE
Make the Road New York
MapYourVoice
Manhattan Young Democrats
Massachusetts Immigrants and Refugees Advocacy Coalition
Meditate Your Action
Mexican American Legal Defense and Education Fund
Michigan Council on Crime and Delinquency
Midwest Asian American Students Union (MAASU)
MINKA Brooklyn
Minnesota Coalition Against Sexual Assault
mitú
Mi Familia Vota
Mobile Action for Progress
Model Alliance
Modern Abolitionist
Moms Clean Air Force
Moms Demand Action for Gun Sense
MomsRising
Moters Out Front
MoveOn.org
Move Forward New York
MPower Change
Ms. Foundation
Muslim Community Network
Muslim Women's Alliance
Muslim Women's Organization
NAACP
NAA
NAACP Youth & College Division
NARAL Pro-Choice America Foundation
NARI Network
National Abortion Federation
National Action Network
National Asian Pacific American Women's Forum (NAPAWF)
National Association of Social Workers
National Bar Association
National Black Food Justice Alliance
National Center for Lesbian Rights
National Center for Transgender Equality
National Coalition Against Domestic Violence (NCADV)
National Coalition for Asian Pacific American Community Development
National Coalition of Barrios Unidos
National Coalition of Black Civic Participation
National Community Reinvestment Coalition
National Conference of Puerto Rican Women
National Council for Incarcerated and Formerly Incarcerated Women and Girls
National Council of Jewish Women
The National Crittenton Foundation
National Domestic Workers Alliance
National Education Association
National Institute for Reproductive Health
National Juvenile Justice Network
National Korean American Service and Education Consortium (NAKASEC)
National Latina Institute for Reproductive Health
National Network for Arab American Communities
National Newspaper Publishers Associations
National Organization for Women (NOW)
National Partnership for Women & Families
National Rainbow PUSH Coalition
National Urban League
National Women's Coalition Against Violence & Exploitation (NWCAVE)
National Women's Health Network
National Women's History Project
National Women's Law Center
National Women's Liberation
National Women's Political Caucus
The National Workplace Bullying Coalition
National Youth Advocate Program, Inc.
Native Voice Network
The Natural Hypertension Institute
NCLR
NCJW Chicago North Shore
Network for Victim Recovery of DC
The Network of Arab-American Professionals
The New Agenda
New Yorkers Against Gun Violence
The New York Immigration Coalition
New York State Nurses Association (NYSNA)
New York Women Social Entrepreneurs
Newtown Action Alliance
The Next Four Years - Milwaukee
NO More
Nuclear Information and Resource Service
OCA - Asian Pacific American Advocates
Occupy Wall Street
Ohio Coalition Against Gun Violence
Omega Women's Leadership Center
One Billion Rising
Ontario Federation of Labour
The Oracle Institute
Our Bodies Ourselves
OXFAM
Pacem in Terris
PAI
Paradigm Shift NYC
Parent Voices CA
PDX Women in Technology
Peace Over Violence
Peace Pentagon HUB
PEN America
People's Action
People For the American Way
People Who Net, Inc
PFLAG
The Philosopher's Stone
Physicians For Reproductive Health
Planned Parenthood
PNHP, Physicians for a National Health Program
Poligon Educational Fund
Positive Women's Network NYC Chapter
Positive Women's Network USA
Presente.org
Progressive Coders Network
Pro Mujer
Psychologists for Social Responsibility
Public Citizen
Pussy Hat Project
Queen of Manifestation
Rachel's Network
Radio One DC Majic 102.3
Radio One DC WKYS-FM
Raha Iranian Feminist Collective
Raising Women's Voices for the Health Care We Need
Raw Services
REAL MOM DAILY
The Representation Project
Resilient Sisterhood Project
The Resource Center for Nonviolence
Rhode Island Coalition Against Gun Violence
RISE When We Fall
Romemu
Rutgers AAUP-AFT
Sankofa.org
San Francisco Asian Women's Shelter
Sasha Bruce Youthwork, Inc.
Saratogians for Gun Safety
Save Our Schools
Sawa World
Secular Coalition for America
Secular Student Alliance
See Jane Do
SEIU Healthcare PA
She's It LLC
Sheep Creek Farm
Sierra Club
Sisters in Synergy
Skinless Project
Smith College Club of Washington
Social Accountability Work Group
Solidarity Movement for a New Ethiopia (SMNE)
South Asian Americans Leading Together (SAALT)
Southern Poverty Law Center
Sparked
Spread Love Trump Hate
The Society for Girls
South Asian Americans Leading Together
St. Mark's Episcopal Church, Capitol Hill
Standing on The Side of Love
Stand Up! for Democracy in DC (Free DC)
Students for Choice
Student Immigrant Movement
Students Resisting Trump, a project of SFER Action Network
Suffrage Wagon News Channel
Support the Girls
SurvJustice Inc.
The Susan Jolley Awareness Program
Swamp Revolt
Tabu Health
Tangerine Entertainment
Test400k
There is No Limit Foundation
TN Anti Racist Network
Together We Can
Transgender Law Center
Transparent Nation
Trayvon Martin Foundation
The Trevor Project
Truthworker Theatre Company
Turning Point Suffragist Memorial Association
UAW Women's Department
UFCW Women's Network
UltraViolet
Unitarian Universalist Association
Unitarian Universalist Church of Buffalo
Unitarian Universalist Women's Federation
United for Peace and Justice
United Progressives of New Hampshire (UPNH)
The United State of Women
United Teachers of Richmond CTA/NEA
United University Professions
UniteWomen.org
Unite Women New York Inc.
United We Dream
URGE: Unite for Reproproductive & Gender Equity
V-Day
VERVE
Veterans Stand for America
Virginia Democratic Women's Caucus
VoteERA.org
The Voter Participation Center
Voto Latino
VROOMZ
WAKE
Walker's Legacy
Weareamerica
We Are Woman
We Stand With Love
White Ribbon Alliance
WNY Women's Foundation
Womenbeing Project
WomenNC - NC Committee for CEDAW/CSW
WomenStrong International
Women Across Frontiers
Women Against Hate
The Women At the Well Inc.
Women Have Options - Ohio
Women in Black
Women for Afghan Women
Women for Justice
Women for Women International
Women Lawyers En Garde
Women of Color in the Global Women's Strike
Women Occupy Hollywood
Women of EO Network
Women Of Green
Women On 20s, Inc.
Women Thrive Alliance
Women TIES, LLC
Women Watching Washington
Women Win Foundation, Inc.
Women Without Fear
Women With Weeds Project
The Women Worldwide Initiative
Women's Action for New Directions (WAND)
The Women's Collective
Woman's Democratic Club of Montgomery County, Maryland
Women's Environment and Development Organization
Women's Earth and Climate Action Network (WECAN)
Women's Health Specialists of California, Feminist Women's Health Center
Women's Image Network
The Women's Information Network (WIN NYC)
Women's International League for Peace & Freedom US Section
Women's Learning Partnership for Rights, Development and Peace
Women's Media Center
Women's National Democratic Club (WNDC)
Women's P2P Network
Women's Voices Women Vote Action Fund
Women-Matter
Women, Action, and the Media
Wonkette
World Fellowship Center
Worn
Wyoming Children's Law Center
Youth First Initiative
YWCA Central Maine
YWCA Glendale
YWCA Metropolitan Chicago
YWCA Seattle | King | Snohomish
YWCA USA

The Listed Agenda Contributors:

J. Bob Alotta, Executive Director,AstraeaLesbianFoundationfor Justice
Monifa Bandele, Vice President, MomsRising
Zahra Billoo, Council on American Islamic Relations San Francisco Bay Area
Gaylynn Burroughs, Director of Policy & Research, Feminist Majority Foundation
Melanie L. Campbell, Convener, Black Women's Roundtable, President & CEO, NCBCP
Sung Yeon Choimorrow, Interim Executive Director, National Asian Pacific American Women's Forum
Alida Garcia, Immigrant Rights & Diversity Advocate
Alicia Garza, National Domestic Workers Alliance Indigenous Women Rise Collective
Carol Jenkins,Board of Directors,ERA Coalition
Dr. Avis Jones DeWeever, President, Incite Unlimited, LLC
Carol Joyner, Director, Labor Project for Working Families, Family Values@ Work
Janet Mock teransgender, Activist and author of Redefining Realness
Jessica Neuwirth, President, ERA Coalition
Terry O'Neill, President, National Organization for Women (NOW)
Carmen Perez, Executive Director, The Gathering for Justice
Jody Rabhan, Director of Washington Operations, National Coucnil of Jewish Women
Kelley Robinson, Deputy National Organizing Director, PlannedParenthood Federation of America
Kristin Rowe-Finkbeiner, Executive Director and Co Founder, MomsRising
Linda Sarsour, Founder, MPower Change
Heidi L. Sieck, Co-Founder/CEO, #VOTEPROCHOICE
Emily Tisch Sussman, Campaign Director, Center for American Progress
Jennifer Tucker, Senior Policy Advisor, Black Women's Roundtable
Winnie Wong, Activist, Organizer and Co-Founder, People for Bernie

SPEAKERS

Ai-jen Poo
Director of the National Domestic Workers Alliance

Aida Hurtado
Professor and Luis Leal Endowed Chair, Department of Chicana and Chicano Studies, University of California, Santa Barbara

Amanda Nguyen
President and Founder, Rise

America Ferrera
Chair, Artists Table of Women's March on Washington

Angela Davis
Distinguished Professor Emerita, UC Santa Cruz

Ashley Judd
Humanitarian, PhD student, Actor

Bob Bland
Co-Chair, Women's March on Washington

Carmen Perez
Co-Chair, Women's March on Washington, Executive Director, the Gathering for Justice

Cecile Richards
President of Planned Parenthood Federation of America

Donna Hylton
Formally Incarcerated, Criminal Justice Reform Activist

Dr. Cynthia Hale
Founding and Senior Pastor of the Ray of Hope Christian Church

Erika Andiola
Political Outreach Manager, Our Revolution

George Gresham
President of 1199 SEIU

Gloria Steinem
Feminist Writer, Activist and Organizer

Hina Naveed
Co-Director of DRM Action Coalition

J. Bob Alotta
Executive Director, Astraea, Lesbian Foundation for Justice

Janet Mock
Author of the New York Times bestseller Redefining Realness & the upcoming memoir, Surpassing Certainty

Judith LeBlanc
Director of Native Organizers Alliance

Kristin Rowe-Finkbeiner
Executive Director and Co-Founder, MomsRising

LaDonna Harris
President of Americans for Indian Opportunity & Original Co-Convener of the Women's Political Caucus

Linda Sarsour
Co-Chair, Women's March on Washington, Co-Founder of MPowerChange

Maryum Ali, Muhammad Ali's Daughter
Social Worker, Juvenile Delinquency Prevention

Melanie Campbell
President and CEO, National Coalition on Black Civic Participation

Melissa Harris-Perry
Director, Anna Julia Cooper Center, Editor-at-Large, Elle Magazine

Melissa Mays
Environmental Justice Activist, Flint

Michael Moore
Filmmaker

Rabbi Sharon Brous
Founder/Senior Rabbi, IKAR

Raquel Willis
Communications Associate for Transgender Law Center

Rhea Suh
President of Natural Resources Defense Council

Scarlett Johansson
Actress, Activist

Sister Ieasha Prime
Executive Director, Barakah, Inc.

Sister Simone Campbell
Executive Director, NETWORK Lobby

Sophie Cruz
Immigrant Rights Activist

Sybrina Fulton
Mother of Trayvon Martin

Maria Hamilton
Mother of Dontre Hamilton

Gwen Carr
Mother of Eric Garner

Lucia McBath
Mother of Jordan Davis

Tamika Mallory
Co-Chair of Women's March on Washington, Social Justice Activist

Van Jones
President of Dream Corps, CNN Commentator

Wendy Carrillo
Human Rights Journalist

Zahra Billoo
Spokeswoman, Council on American-Islamic Relations

Randi Weingarten
President, AFT

Ilyasah Shabazz, Malcolm X's Daughter
Trustee, Malcolm X & Dr. Betty Shabazz Memorial and Educational Center

Roslyn Brock
Chairman, NAACP National Board of Directors

Posters for Sale .

(0)

(0)
---