B2Gold to merge with CGA Mining Business in Van


Post# of 1
Posted On: 12/22/2012 9:26:35 AM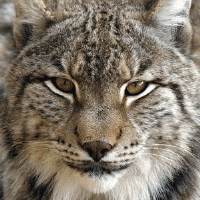 B2Gold to merge with CGA Mining
Vancouver's B2Gold Corp. (TSX:BTO) (OTCQX:BGLPF)(NSX:B2G),  one of  Business in Vancouver 's top three fastest-growing companies this year , announced December 20 that its shareholders voted to approve the company's merger with CGA Mining Ltd. (TSX:CGA), based in Perth, Australia.
With 83% of shareholders voting, the results were 99.94% in favour of the merger.
The merged entity will operate CGA's Masbate gold mine in the Philippines and B2Gold's Limon and La Libertad gold mines in Nicaragua, which enjoyed  record second-quarter gold production , it was announced in October.
"We believe CGA and its flagship Masbate mine offer B2Gold shareholders immediate leverage to a significantly larger combined production profile," said Clive Johnson, president and chief executive officer of B2Gold.
"With this transaction, B2Gold becomes a new intermediate gold producer, achieving geographic and operational diversity while contributing significant cash and future cash flow towards B2Gold's exciting development projects."
CGA shareholders will meet on December 24 to vote on the proposal, and the transaction is expected to be fully implemented by January 31, 2013.
As of press time, CGA shares are trading at $2.59, an increase of 3.187% from yesterday, and B2Gold shares are at $3.54, a 2.312% increase.

(0)

(0)
---