BioPharmX Data Suggest Anti-Inflammatory Activity


Post# of 216
Posted On: 01/12/2017 9:43:45 AM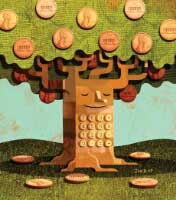 BioPharmX Data Suggest Anti-Inflammatory Activity of BPX-01 Topical Minocycline Gel

Poster presentation at ODAC Conference reports potential anti-inflammatory properties of minocycline

MENLO PARK, Calif., Jan. 12, 2017 /PRNewswire/ -- BioPharmX Corporation (NYSE MKT: BPMX), a specialty pharmaceutical company developing products for the dermatology market, will share research findings at this week's Orlando Dermatology Aesthetic & Clinical (ODAC) Conference, which suggest that topical minocycline may reduce P. acnes-induced inflammation.

The data will be shared in a poster presentation titled "Involvement of Sebaceous Gland in Acne Pathogenesis," at ODAC, which is being held Jan. 13-16 in Miami.

The study, part of BioPharmX's development program for its unique BPX-01 topical minocycline formulation, suggests that minocycline's anti-inflammatory properties may be delivered in a topical formulation to target P. acnes-stimulated sebocytes.

To effectively treat P. acnes with minocycline, the product must also take advantage of minocycline's anti-inflammatory properties. Recent studies have found that inflammation – long thought to be a side effect of P. acnes – may actually be one of the condition's underlying causes.

"Our research suggests that the anti-inflammatory benefit of minocycline can be delivered preferentially to a target area using BPX-01, our topical minocycline gel," said Kin F. Chan, executive vice president of research and technology at BioPharmX. "The potential of a topical targeted approach in unleashing both an antibacterial and anti-inflammatory properties simultaneously is critical to clearing acne lesions more effectively."

BPX-01 is the first and only stable hydrophilic (non-oil-based) topical gel with fully solubilized minocycline that can penetrate the skin to deliver the antibiotic to where the acne develops in the pilosebaceous unit. The company's studies are designed to confirm whether BPX-01 can effectively treat acne with lower, and potentially safer, dosages of the antibiotic.

BioPharmX recently announced the on-time completion of enrollment in the OPAL (tOPicAL Minocycline Gel) study – a Phase 2b dose finding clinical trial to assess the efficacy and safety of BPX-01 for the treatment of acne vulgaris.

The 12-week, multi-center, randomized, double-blind, three-arm, vehicle-controlled OPAL study involves 225 individuals, aged 9 to 40, who have moderate-to-severe inflammatory, non-nodular acne vulgaris.

The American Academy of Dermatology calls acne the "most common skin condition in the United States," affecting 40 million to 50 million Americans. The U.S. market for acne medications is estimated at $10 billion.

(0)

(0)
BioPharmX Corporation (BPMX) Stock Research Links



---