Whitelist Investors Hangout >
Our website is made possible by displaying online advertisements to our visitors.
Please consider supporting us by disabling your ad blocker.
There are many possible things


Post# of 41111
Posted On: 01/11/2017 10:28:21 PM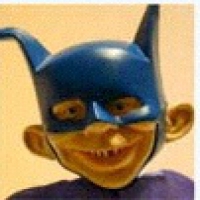 There are many possible things that could make this stock go higher. Prurisol news, other clinical trial news, partnership news, sanctions against Rosen firm giving money to CTIX, and all kinds of things we can't imagine that might come out of the blue.
One of our number who was following ARIA said that the soft bashing and outright bashing on the ARIA lieHUB board sounded just like the lieHUB CTIX board -- up until the ARIA buyout was announced. ("No possible catalysts, shorts will be safe" etc., just like the BS spewed here tonight)
We can all recognize soft bashing when we see it. It's despicable that people pretend to be longs, and then cry "I'm just being reasonable" when they twist and distort the truth. I suppose now we're going to have to put up with another round of "You're just pumping this stock, every time you point out the good stuff instead of letting bashers distort things like they can on other boards."
I really hope that karma is real. There are going to be some mighty unhappy little sociopaths if it is.

(5)

(0)
---