84M volume now - still consolidating


Post# of 4573
Posted On: 01/11/2017 12:46:39 PM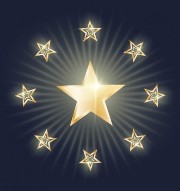 84M volume now - still consolidating in the .0008/9 range prior to breakout above .0010+.
Timing will depend on whether the whales that turned up on iHub are willing to buy out the 15M at .0009.
The handful of long-term watchers like me from 2014 will most likely all be holding "free" shares already (banked more than the cost basis of currently held shares through sells on previous runs in 2014 and 2015) and holding as a lotto for when the CEO graduates this year and has the time to work on closing a retail deal to stock a brick and mortar chain.
There is also the unknown as to whether he will pursue the patented apparel items he first mentioned last January. If this is mentioned in the upcoming PR, most of the newbies aren't up to speed on that idea yet and even more excitement will result.

(0)

(0)
---
All posts are my opinion - trade at your own risk.