Those of us who have been around


Post# of 41158
Posted On: 01/10/2017 11:17:01 PM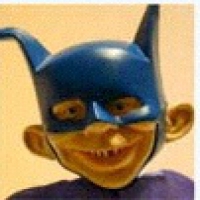 Those of us who have been around this board for a few years remember the visits from trolls who attempt to gain attention and disrupt the board by trying to focus the board on themselves. Some of the troll identities were just the same individual coming back with a new name.
It's just an attempt to disgust readers into not reading this board, so that they will go back to reading basher boards.
It is difficult, but the best thing is to ignore their narcissistic posts.

(2)

(0)
---