Whitelist Investors Hangout >
Our website is made possible by displaying online advertisements to our visitors.
Please consider supporting us by disabling your ad blocker.
Clearly a definition of "pumping"


Post# of 41090
Posted On: 01/10/2017 6:10:16 PM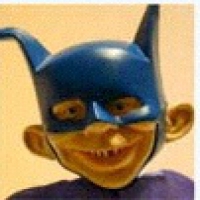 Clearly a definition of "pumping" is needed here, to show why it is so absurd to claim that anyone here is pumping the stock.
http://www.investopedia.com/ask/answers/05/061205.asp
Quote:

---

The group behind the scam increase the demand and trading volume in the stock and this new inflow of investors leads to a sharp rise in its price. Once the price rise has formulated, the group will sell their position to make a large short-term gain.
Follow us: Investopedia on Facebook

---
Many of us posting here have been posting for years. It is absurd to claim that a small group of investors which has been victimized by concerted action by short-selling gangs is in this for a "large short-term gain." Rather, we are counteracting the misinformation and outright lies posted elsewhere.
I'm sure it's upsetting to some that they can't delete our bullish posts at will, as they did at lieHUB. To that I reply, tough.

(0)

(0)
---