As predicted, the few obstinate


Post# of 4573
Posted On: 01/10/2017 3:46:16 PM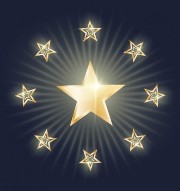 As predicted, the few obstinate people who were just too impatient to wait for developments and were stacking the ask at .0003 and .0004 got swept out of the way today and we now have huge interest.
1,000 views here today.
#1 on iHub Breakout Board.
Penny Stock Geeks being kept up to date and some VIP members in it already.
Notable social media OTC market alerters have it on their watch lists.
Mid-Winter Line '17 launched last night.
CEO confirmed today getting back to OTC Current is imminent.
I anticipate a detailed PR soon - perhaps this week - detailing future plans along the lines of sticky # 3978 from Jan 2016 - CEO had a few personal setbacks in 2016 and is still in college but he graduates this year.
Established CRTC in 2013 as a teen selling from the boot of his car - saved up enough to buy shell and go public in 2014. See achievements so far in sticky # 4108. Graduating this year and will be able to work on the business full-time.

(0)

(0)
---
All posts are my opinion - trade at your own risk.